It's hard to believe a new year is already here and with each passing year, life brings its changes. It is crucial to have an insurance policy that reflects your current lifestyle and needs. "Insurance policies should be reviewed annually to guarantee you and your family have adequate coverage," says Ellsworth Buck, Vice President of GreatFlorida Insurance.
The beginning of the year is an ideal time to re-evaluate your current insurance policies. Having the right coverage for life's unforeseen events will bring you comfort and conducting a quick review, could save you money in the new year.
"A homeowner's insurance policy should cover the current cost to rebuild your home as well as replace your possessions," says Buck.
Some home renovations such as an updated roof, the addition of hurricane shutters or impact windows, as well as modernizing the home's electrical and plumbing can qualify you for a reduction to your premium.

The installation of a monitored alarm system, smoke detectors, fire extinguishers, a sprinkler system, as well as the addition of deadbolt locks can also save you money.

Maintaining good credit could qualify you for an additional savings program with your insurer.

You might want additional coverage if you have acquired a valuable piece or art, antique furniture, jewelry or other costly belonging.

If you have added a swimming pool additional coverage could be required, check with your agent.
Have you added a new driver to your policy or gotten married or divorced?

If a driver on your policy has increased traveling you might consider adding emergency roadside assistance to your policy.

The installation of a safety or anti-theft device could save you money.

If someone in your household has recently attended a driver's education class or your vehicles have been accident free, most insurance companies will qualify you for a discount. Inquire about other new "good driver" programs your insurance company offers.

A new car or teen driver could have you wanting to increase comprehensive and collision.

Once you have paid your vehicle off you may want to consider dropping collision to save money.
"While the landlord may have home insurance covering the structure, your personal belongings are not covered unless you have a renter's insurance policy in place," says Buck. It is wise to get a renter's insurance policy. Renter's insurance usually runs about $30 a month and covers appliances, electronics, clothes, shoes, jewelry, purses, furniture and entertainment equipment. These items can be very costly to replace.
A security system, smoke alarm, sprinkler system or deadbolt locks on exterior doors could make you eligible for a discount.

Some counties require policy coverage for select breeds of pets, check with your insurance agent to see if your renter's insurance policy covers your pet.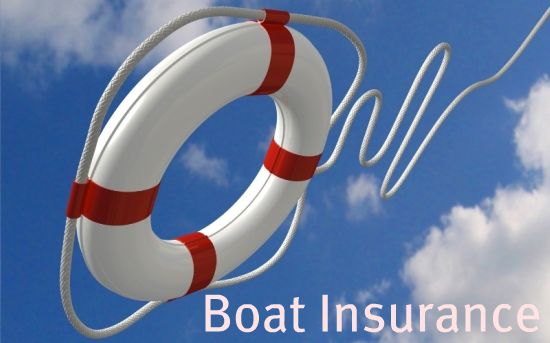 You might want to consider purchasing additional coverage if you have recently purchased fishing or diving equipment.

If you are towing your boat more often, make sure you have comprehensive and collision in case your boat is involved in an accident out of the water.
GreatFlorida Insurance is a network of over 100 independent insurance agents serving Florida. Our agents can help answer questions you may have about changes to your current insurance policy and show you how to save while getting the policy that is just right for you. We are available 24/7 to serve your needs.