Harsher penalties are looming for first-time drunk driving offenders.
A Florida bill (HB 949) that requires an ignition interlock device installed in a driver's car after their first drunk driving conviction has passed its first committee in the Florida House of Representatives. On Tuesday, it passed through the Transportation and Infrastructure Subcommittee. The bill must pass through two more committees before reaching the House floor.
"The motive behind introducing a bill like this is to prevent drinking and driving while keeping others safe, says Ellsworth Buck, Vice President of GreatFlorida Insurance, Florida's largest independent car insurance agency.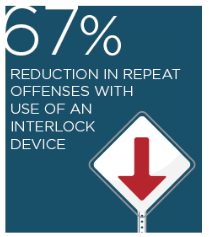 Current law only requires first-time DUI offenders to install an interlock device if the person had a .15 percent blood alcohol content or more, or if a minor was in the vehicle.  Also, devices are mandatory for offenders with multiple DUI's.
Drivers required to install a device must contact an approved vendor for installation. The cost to lease a device ranges from $50 to $100 per month.
"Damages from DUI's come in at over $50 billion year," says Buck with GreatFlorida Insurance, Florida's top independent car insurance agency.
In order to understand how it works, a driver blows into the device and it measures a person's breath alcohol content. The IID only allows the vehicle to start if their blood alcohol content is below the legal limit.
Opponents worry the legislation could be too harsh for first time offenders. However, The National Highway Traffic Safety Administration (NHTSA) reports about one-third of drivers arrested or convicted of drunk driving are repeat offenders.
On the other hand, supporters feel the bill will help save lives. According to Mothers Against Drunk Driving (MADD) a drunk driver has driven drunk 80 times before their first arrest. MADD supports the use of ignition interlock devices. They believe that suspending the license of these drivers makes sense. Unfortunately, three out of four of those with a suspended license continue to drive.
GreatFlorida Insurance is aware, everyone makes mistakes. Not only do we provide quality car insurance, but we also offer SR-22 insurance and FR-44 insurance. Contact us today.