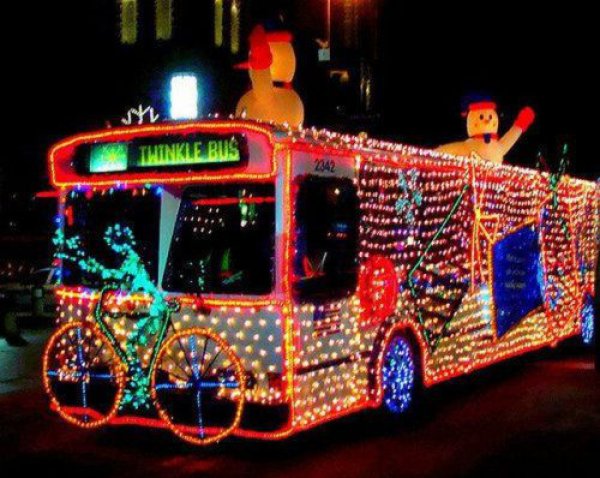 "If you have travel plans this week, you are not alone," says Ellsworth Buck, Vice President of GreatFlorida Insurance, Florida's leading independent auto insurance provider.
A record setting amount of travel is expected to take place for the year-end holiday season. The American Automobile Association (AAA) is predicting 107.3 million Americans will travel between Saturday, December 23 thru, Monday, January 1.
Higher gas prices nationwide are not keeping people a home. AAA attributes a strong economy and consumer confidence, for the gradual rise in travel volume for the past nine years. In Florida, a drop in fuel costs is expected by Christmas Day. Currently Jacksonville, Tampa-St. Petersburg and Orlando have the lowest average gas prices in the state while West Palm, Miami and Naples have the highest.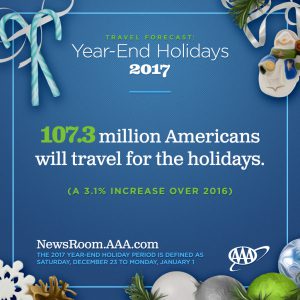 Make sure the car is road-trip ready before you take off. Car battery-related issues, lockouts and flat tires are the leading cause for contacting roadside assistance.
"Check your auto insurance to make sure you have roadside assistance available in case of an emergency", says Buck, with GreatFlorida Insurance.
97.4 million are predicted to travel by vehicle so drivers can anticipate travel times to take up to three times the normal amount of time. Road congestion will be at its peak between Wednesday, December 20 through Thursday, December 21.
Listed are some tips to help ease the frustration of traffic, while maintaining merriment in the car.
The best time to leave on a road trip is before or after the morning commute. Less cars are on the road at the beginning of the day.
Try to avoid driving through metropolitan areas during peak traffic.
Travel on the holiday itself.
Get plenty of rest before you head out on a long trip.
Prevent distracted driving. Designate a passenger to be the text messenger and navigator.
Thankfully, the weather will cooperate with in-state travel plans. The Weather Channel predicts upper 70's or 80's expected through Christmas before cooler temperatures arrive the following week.
GreatFlorida Insurance wishes a Happy Holidays to all our esteemed agents as well as our appreciated customers across the state.