"Flying can increase your risk of exposure to COVID-19 due to close contact with other people," says Ellsworth Buck, Vice President of GreatFlorida Insurance, Florida's largest independent home insurance agency.
However, airlines are taking precautions to keep you safe and there are preventative measures you can take as well. USA Today reports that flying is safer now than it was earlier in the pandemic because of airline changes.
The Transportation Security Administration (TSA), has updated their security procedures in response to the virus.
Travelers now scan their own boarding passes.
Travelers are urged to put cellphones and keys in a carry-on bag instead of a bin.
One liquid hand sanitizer container up to 12 ounces is allowed per passenger.
Place food items in a clear bag, then place the bag in a bin.
"There is a lot of confusion for travelers because states, airports and airlines all have different safety procedures," says Ellsworth Buck, Vice President of GreatFlorida Insurance, Florida's top independent home insurance agency.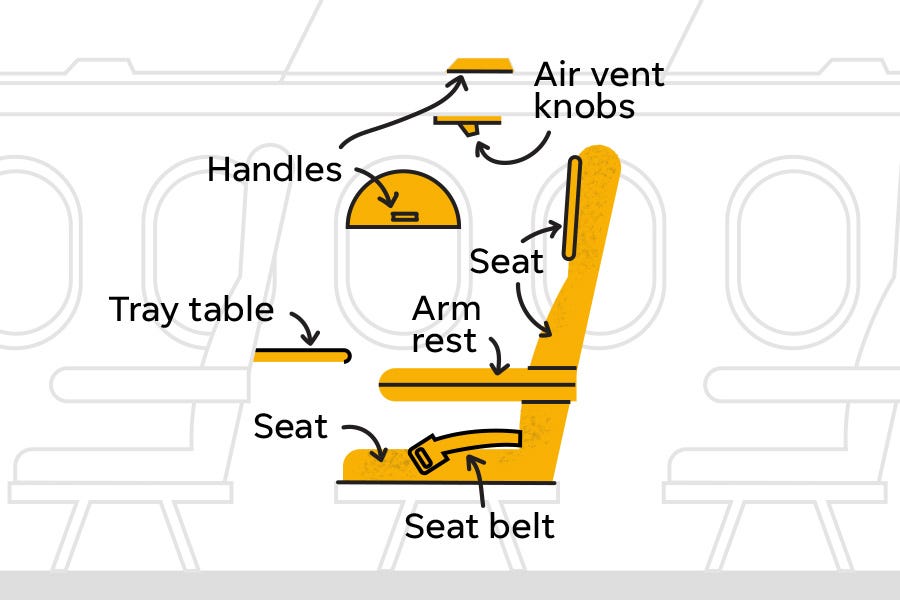 Some states across the US require self-quarantine for all incoming or select travelers, especially those coming from COVID-19 hotspots. Those include, New York, New Jersey, Connecticut, Illinois (Chicago), Florida, Maine, Vermont, Hawaii, Alaska, Kansas, New Mexico and Rhode Island.
Many restaurants and stores remain closed within airports. It might be a good idea to bring your own snack from home. In-flight snack and beverage service is mostly eliminated on shorter flights and replaced with alternatives on lengthier flights. Again, this varies between airlines, so verify prior to your flight.
Be sure to check with your airline before taking a flight to review new policies. Most airlines require face masks and will not permit a passenger to board without wearing one.
Choosing a seat next to the window, eliminates traffic you are exposed to on the flight making it a better option if you are concerned about virus exposure from others. Once you are on-board your flight, turn on the air vent to improve ventilation.
Did you know your homeowners insurance or renters insurance often travels with you? Find out what is covered, give GreatFlorida Insurance a call today.