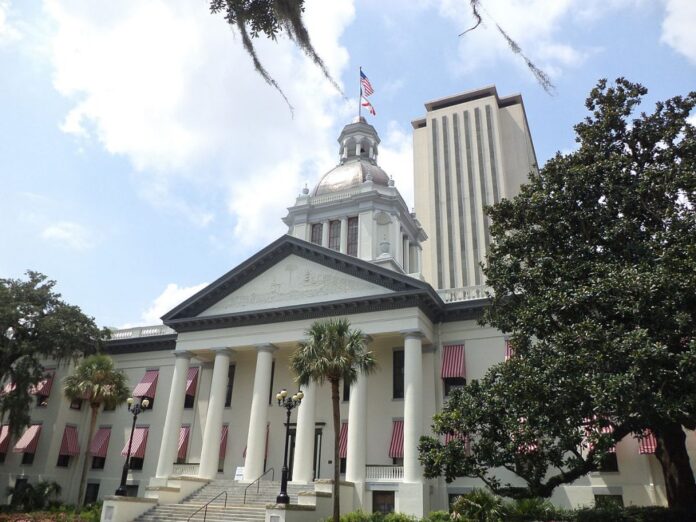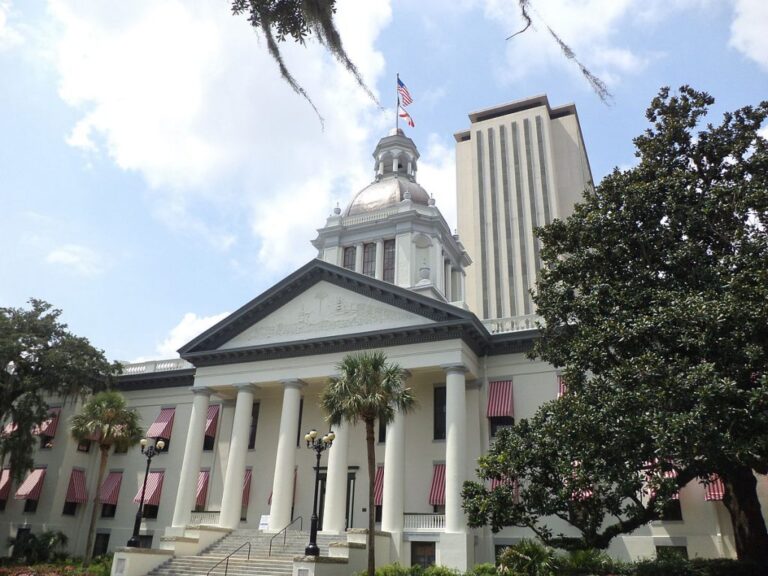 "During an election year, the legislative session tends to steer clear of any controversial issues, but that is not the case this year," says Ellsworth Buck, Vice President of GreatFlorida Insurance, Florida's top independent auto insurance agency.
This year's Florida legislative session goes from January 14 to March 13. During that time topics such as Amendment 4, abortion, guns, mental health and more will be debated. These are some of the bills we will be watching.
New Toll Roads
Last legislative session, lawmakers approved plans to build three new roads. This year lawmakers will look at funding. The roads would extend the Suncoast Parkway in Tampa Bay to the Georgia state line, connect the Suncoast with the Turnpike near its junction with I-75 and link Polk County with Collier County. Environmentalist oppose the project arguing, construction is in largely rural areas where species are threatened.
Car Insurance
"Lawmakers will once again attempt to repeal Florida's no-fault (PIP) auto insurance system," says Ellsworth Buck, Vice President of GreatFlorida Insurance, Florida's largest independent auto insurance agency.
A bill is being brought up in the House and Senate. The Insurance Journal explains, the Senate bill, " Repeals provisions which comprise the Florida Motor Vehicle No-Fault Law; revises the motor vehicle insurance coverages that an applicant must show to register certain vehicles with the Department of Highway Safety and Motor Vehicles; revises garage liability insurance requirements for motor vehicle dealer applicants; revises minimum liability coverage requirements for motor vehicle owners or operators, etc."
Insurance
A general insurance bill is proposed to redefine the term "covered policy."
"Redefines "covered policy," to include coverage amount requested by lenders under residential insurance policies; requires DHSMV to establish online verification system for motor vehicle insurance; requires mortgagees & assignees to deposit certain insurance proceeds in specified accounts; provides requirements for distribution of certain accrued interests; provides authorizations & duties of limited lines travel insurance producers & travel retailers; authorizes persons licensed in major lines of authority as insurance producers to sell, solicit, & negotiate travel insurance; revises timeframe for insurers' cancellation of motor vehicle insurance for nonpayment; authorizes licensed personal lines or general lines agent to advertise, solicit, negotiate, or sell motor vehicle service agreements, home warranties, & service warranties without sales representative license; provides requirements for disclosures of preexisting condition exclusions in travel insurance."
Immigration
Gov. DeSantis wants the state legislature to require Florida employers to run new hires through the federal program called E-Verify. E-Verify would check their immigration status to see whether a prospective employee is eligible to work in the U.S.
Environment
Gov. DeSantis is proposing $4 billion to tackle several environmental issues across Florida. This money would go toward the Everglades, as well as dealing with algae blooms. Another $150 million would be utilized for wastewater improvements including septic conversions and upgrades as well as stormwater system upgrades. Money is also being proposed for beach nourishment funding and to protect the status of coral reefs.
Lawmakers are supporting bills to increase renewable energy usage in state agencies, adopting standards for stormwater management systems for development projects, making changes to recycling rules as well as a bill to restrict certain types of sunscreen chemicals that are harmful to reefs. There is also a bill to ban smoking on beaches and in state parks.
Looking for dependable auto insurance to fit your budget? Give GreatFlorida Insurance a call today.