We all want to protect our homes from harm, and it can be challenging to picture the hardship of losing or having significant damage to them. Our homes are where we kick up our feet at the end of the day and hold our most precious belongings.
So, while it may be hard to think about possible catastrophes, home insurance is crucial to making sure you are protected if disaster strikes. 
Home insurance helps you rest easier knowing you're covered, and knowing you are getting the best price possible can make you feel even better.
Average prices for home insurance vary depending on state and region, but home insurance calculators can help you get an idea of the price range of premiums in your area and for your property. 
3 Home Insurance Premium Calculators
Check out these three calculators with different features that can help you manage your budget and give you an idea of what you'll pay.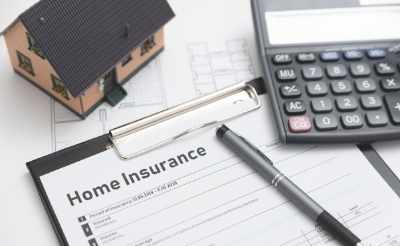 The Policygenius calculator has a step-by-step process that asks you specific questions about your home, such as if it's a home you're purchasing, your existing home, what year it was built, and many other details about your property.
Their calculator is great because the more detailed questions you answer, the more accurate an estimate they can provide. Before even getting to the calculator, their first page offers details about home insurance cost averages across the United States, and they tell you more about what goes into the price of home insurance. 
Their background information can give you a great knowledge base as you move forward with your home insurance research process.
Bankrate can quickly show you which big-name home insurers are best for your area, and they provide advice on individual companies. You'll see names like Allstate, Progressive, and more.
They do direct you to those sites, but they also give some guidance on how states differ from the national average. Average numbers can also provide more background information on your area, so you are armed with knowledge!
There are other calculators similar to Bankrate, like MoneyGeek.com, that have a similar style.
Liberty Mutual also asks detailed questions and takes you through a step-by-step process to see your possible rates. In the estimation, they ask various questions to learn more about your home and your area.
Contact Your Local Insurance Agent
While calculators can be very helpful to give you a good idea of what you may pay for your insurance premium, there is power in talking with a real human who knows your area well and can help you hands-on. 

If you are in Florida, GreatFlorida Insurance is here to help with all your homeowners insurance questions and concerns, and we'll do the heavy lifting to find the best insurance policy for your specific needs.