Whether you are cruising, exploring, or fishing along Florida's coastline, there are several ways to enjoy Florida's waterways from the comfort of your boat. However, your boat is not the only watercraft in motion, and coastal waterways can quickly become subject to accidents, which boat insurance can help cover.
While the sunshine state does not require boat owners to have boat insurance in order to drive and enjoy them, several homeowners policies and marinas may require it, especially liability coverage, as your vessel may cause injury to an individual or damage to another boat.
When your boat is not in the water, it may be cruising behind your car on the way to a marina and could wind up damaged in a car accident.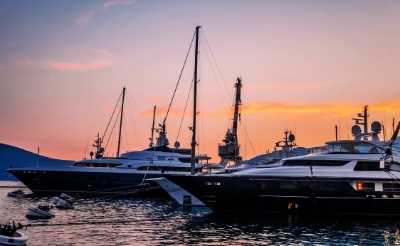 The purpose of insurance is to save you from potentially hefty financial obligations that you may incur if your investments, or in this case your boat, gets damaged in an accident, while docked during hurricane season, or otherwise.
Obtaining boat insurance is the best way to protect your pocketbook and safeguard your investment.
6 Types of Damage Your Boat Insurance Should Cover
There are several types of insurance policies for your health, car, home, etc. Similarly, there are several different boat insurance policies to choose from. Here are a few basics that should be covered by your insurance policy for your yacht, fishing boat, powerboat, houseboat, pontoon, etc.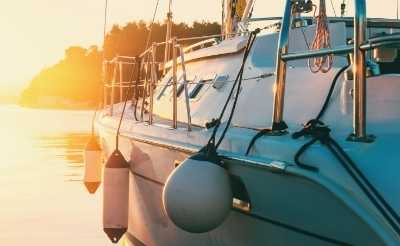 #1 Physical Damage Coverage
Physical damage coverage in your boat insurance policy will cover any physical damage that your vessel's hull, sails, machinery, furnishings, and most other equipment incur.
#2 Collision or Sinking Coverage
Having collision or sinking damage included in your boat insurance policy is advantageous, especially during hurricane season. This covers any damage or loss incurred as the result of a collision or sinking.
#3 Comprehensive Coverage
Theft and vandalism to your boat can also occur. Having comprehensive coverage will pay for losses resulting from those incidents or damage incurred by an incident other than collision.
#4 Bodily Injury or Death Coverage
Accidents happen and may, unfortunately, result in bodily injury or death. Having bodily injury or death coverage as part of your boat insurance policy provides medical coverage for these occurrences.
#5 Liability Coverage
Liability loss coverage encompasses any physical and property damage you may cause to another boat, yacht, personal watercraft, sailboat, or dock.
#6 Boat Trailer Coverage
You may not think about this aspect of boat insurance, but many policies cover your boat trailer against physical loss or damage from any external cause.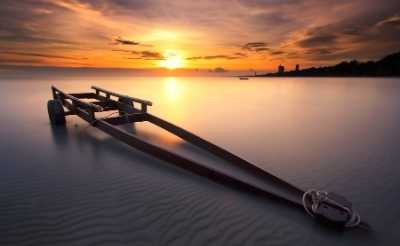 Get the Right Boat Insurance Policy for Your Needs
Every boat and boater are different, which can make it a little more challenging to know exactly which type of coverage is best suited for you and your vessel.
If you own a boat and also own a vehicle or a home, you may be eligible for bundling discounts and additional discounts depending on your driving record, boating experience, and any safety courses you have taken.
Contact GreatFlorida Insurance today to help you find the best boat insurance for your specific needs.