If you live in an area that has a high risk of flooding, you're legally required to have house flood insurance. But what if you live inland away from major bodies of water or in an area that's otherwise considered low risk? Even then, there's good reason to consider house flood insurance. 
Is House Flood Insurance Necessary in Low-Risk Areas?
Including hurricanes, 90% of natural disasters in the US involve flooding. And besides major catastrophes, many other issues can cause your home to flood including water backups, heavy or prolonged rains, overflow from ponds, and the list goes on.
So even if you're not in an area where flooding is common or expected, getting home flood insurance is a good precaution to take. After all, just one inch of water can cause $20,000 worth of damage or more. Surely, you don't want to be stuck shouldering such a heavy burden if or when you're affected by flooding. Having adequate insurance coverage guarantees that you won't have to.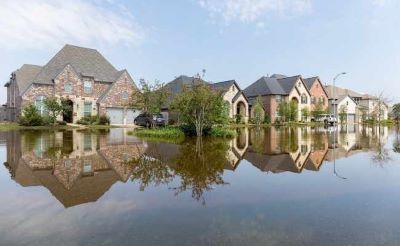 What House Flood Insurance Covers
For your peace of mind, house flood insurance covers a variety of damages and losses. As far as structural damage goes, it typically covers the following: 
The insured building and its foundation
Electrical, plumbing, and air conditioning systems
Refrigerators, stoves, and built-in appliances
Permanently installed carpeting, flooring, paneling, cabinets, and wallboard and built-in bookcases
Window blinds and shutters
Debris removal 
Detached garages (up to 10% of structural coverage)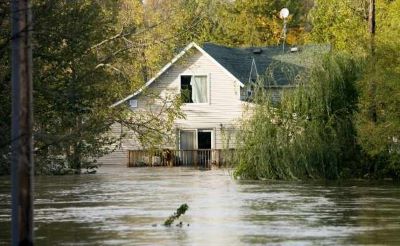 And for damage or loss of personal property, you can be reimbursed for the following:
Electronics
Clothing, clothes washers, and dryers
Food freezers and the food in them
Curtains, window treatments, and rugs
Portable and window air-conditioners
Portable microwave ovens, dishwashers, and other small appliances
Valuables like artwork and jewelry (up to $2,500)
Although some things aren't covered, such as temporary housing expenses if your home is rendered uninhabitable, house flood insurance can still go a long way in helping you recover.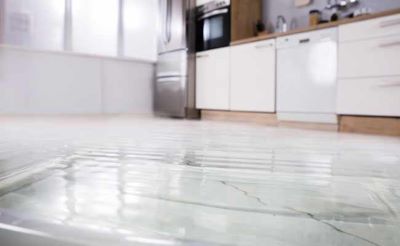 Deciding What House Flood Insurance is Best for You
There are two ways you can get house flood insurance. One is through the National Flood Insurance Program (NFIP) and the other is through a private insurer. Which option is right for you will depend on several factors.
The NFIP covers building structures up to $250,000 and personal property up to $100,000. It also reimburses policyholders for valuable and business property up to $2,500 combined.
If you need more coverage than that, a private insurer may be your better option. At GreatFlorida Insurance we can help you find affordable house flood insurance that will fit your individual needs. We would be glad to walk you through your options and get you a customized quote. Contact us today to get started.