"Passing on the latest product and food recalls are one of the ways we can keep our employees and customers healthy and safe," said Ellsworth Buck, Vice President of GreatFlorida Insurance, Florida's leading independent healthcare insurance agency.
USA Today declared just last month, one of the hottest toys/tech gadgets for Christmas was the hoverboard. It's a motorized, self-balancing, two-wheel scooter. The hoverboard is available from several manufacturers and is powered by a lithium battery and operated by leaning in and balancing.
Just as this in demand gift was hitting its rise, several accounts began coming in to the U.S. Product Safety Commission.  CBS News reports the number of injuries and fires associated with the hoverboard has increased to 25 percent in the past several days. Many injuries are fall and collision related while there are also reports of the boards catching fire.
The agency is not issuing a recall until they can determine what is causing the hoverboards to overheat and catch fire. Meanwhile several retailers such as Costco, Amazon and Overstock.com are ceasing the sale of some models.  All major U.S. Airlines have banned hoverboards on planes. They are citing the lithium-ion batteries responsible for charging the boards as a potential problem.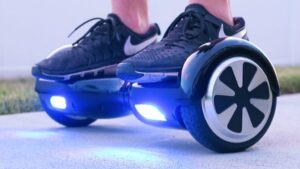 Products are not the only recent recalls. With outbreaks of norovirus and E.coli at the popular restaurant Chipotle, it is an unfortunate reminder that food and product recalls happen on sometimes a daily basis. Some popular food products that caught our eye at GreatFlorida Insurance are listed below.
Sweet Leaf Tea – glass fragments have been found in some products. The recall affects 1.5 million bottles of the organic tea and lemonade.
Tyson Foods – has recalled over 50,000 pounds of fully cooked chicken wings. The product is detailed as having an, "off-odor" and causing mild illness.
Stella & Chewy's – some of the dog and cat food has tested positive for listeria monocytogens bacteria. Over 990 cases have been reported.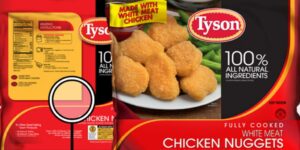 Listeria is an organism which can cause serious and sometimes fatal infections especially in young children, the elderly and others with a compromised immune system. Pregnant women are especially vulnerable to listeria because the illness can cause miscarriage and stillbirth.
Symptoms include fever, severe headache, nausea, stiff neck, abdominal pain and diarrhea. Pets can spread the bacteria to humans while they rarely show signs of the disease.
GreatFlorida Insurance wants to keep you safe by keeping you informed. We offer a variety of choices for health insurance to suit a variety of budgets. Give us a call today.