On the heels of the President signing the, Homeowner Flood Insurance Affordability Act, the Florida Senate has passed SB 542, a bill designed to attract private insurance companies to sell flood insurance to Florida homeowners. The Florida bill was passed unanimously in the Senate and will go to the Florida House where a similar bill is moving.
SB 542 permits private companies to write insurance policies previously available exclusively through the National Flood Insurance Program. Under the state plan homeowners could save money by buying less insurance than required under the national program.
The bill also authorizes insurance companies to offer various deductible amounts giving homeowners more options for covering items, living expenses, secondary structures and more. The state insurance policies would have to be approved by the Office of Insurance Regulation.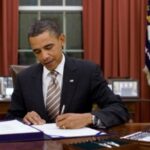 "We believe providing Florida homeowners with options beyond what the government is giving them, is a positive move. Creating a competitive market means more options for Floridians when it comes to choosing flood insurance," says Ellsworth Buck, Vice President of GreatFlorida Insurance.
The National Flood Insurance Program writes more flood insurance policies in Florida than any other state in the U.S. According to the Miami Herald, of the $50 billion paid out over the history of the program, approximately $3.7 billion has been paid to Floridians, leaving the state coming up short.
There are currently a few companies writing flood insurance policies in Florida. Private insurance companies in the past have not been able to compete with the federal program.  "I do not expect to see a large number of insurers immediately rushing in to write policies. It can be a gamble for companies and many private insurers will not want to assume to the risks of flooding," said Buck
The Homeowner Flood Insurance Affordability Act was passed with the goal of scaling back flood insurance premium increases. It also allows low market insurance rates to be passed on to people buying homes in flood zones with taxpayer subsidized policies. Those who began paying the increases will get rebates as well as a return to their previous rates. The Homeowner Flood Insurance Affordability Act caps average annual premium increase to 18 percent a year.
Homeowners with a secondary property in a flood zone as well as those who have experienced repeated flooding will continue to see their premiums rise by 25 percent a year until reaching a level consistent with their risk of flooding, which could mean significant increases for those homeowners.
"Florida property owners will have to perform their due diligence to find if a private insurance company or the National Flood Insurance Program will provide the coverage they need for a reasonable price," said Buck.
For more questions about homeowners insurance and flood coverage contact GreatFlorida Insurance at 888-478-7801 to speak with an agent or visit our website at www.greatflorida.com.