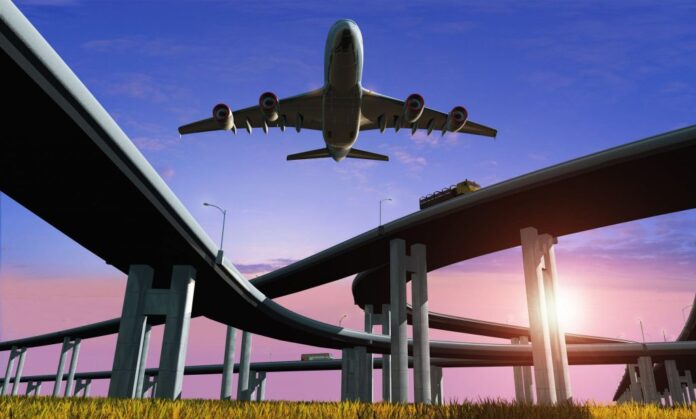 What is the best way to get from point A to point B?  Calm down, this is no obscure common core math problem; it is a question many ponder as they prepare to travel. Being six weeks out from Thanksgiving and about ten from Christmas,  people are contemplating the decision, "Should we fly or drive to our destination for the holidays?"
According to a recent AAA Consumer Pulse Survey, 71 percent of Floridians plan to take an overnight trip between October and December. Now that gasoline prices are cheaper, many Floridians are opting to drive rather than fly. The study reports 43 percent plan to fly, while 47 percent will take advantage of lower gas prices and drive.
"For many the issue usually boils down to money," says Ellsworth Buck, Vice President of GreatFlorida Insurance. "While there are some deals on air travel during the off-peak season, I think many customers are frustrated that a significant price drop in oil/gas is not being reflected in the costs of peak-season air travel."
Aside from high prices, another issue working against airlines is air travel in general.  The American Customer Satisfaction index rates airlines as one of the least favorite industries among American consumers.
So, do you load up the car or shell out for a pricey airline ticket? You have the option to contend with possible lost or damaged luggage, long lines, delays, awkward pat downs from TSA and cramped seating. Could it be worse than coping with mind-numbing traffic and complaining passengers?
As a general rule of thumb, personal finance app, Mint recommends if the destination is less than four hours away, drive. If budget is the driving force in your decision making, BeFrugal.com has a fly or drive calculator to help you in making the decision to fly or drive for your next trip by estimating the time and costs of driving and flying.
The AAA survey found the top factors in deciding to fly or drive include:
Cost of airfare
Trip distance/length
Amount of luggage
Gas prices
Number of travelers
Traveling with pets
Afraid of flying
Is safety is an issue? For the record, driving is more dangerous than flying. In 2013, the National Highway Traffic Safety Administration reported 32,719 people were killed in traffic accidents in the U.S. While in sharp contrast, there were 265 deaths on commercial flights worldwide the same year.
If energy efficiency is a priority in your decision making process, the U.S.  Department of Transportation says the greenest way to travel is by bus or Amtrak.
GreatFlorida Insurance offers excellent customer service and competitive pricing on auto insurance. With over 115 offices throughout Florida, GreatFlorida Insurance is convenient and their independent agents take the time to compare prices to find  customers the best deal on auto insurance. Go online for a free quote of give us a call today.