Following the devastation of last year's hurricane season, lawmakers promised many changes. However, as this year's storm season begins, only a few changes are on the books.
"After billions in damages, most Floridians were expecting to see more changes this hurricane season," comments Ellsworth Buck, Vice President of GreatFlorida Insurance.
According to the Associated Press, "The Florida House of Representative's Select Committee on Hurricane Response and Preparedness issued 78 recommendations over the past year, with 27 being acted upon, mostly as appropriations in the state budget."
The few substantial changes made include, ensuring nursing homes and assisted living facilities have a supply of generators and three days of fuel. Also, the creation of a disaster preparedness sales tax holiday occurring now through June 7. Certain storm supplies are tax exempt, such as: flashlights, batteries, candles, reusable ice packs, fuel containers, ratchet straps and portable generators.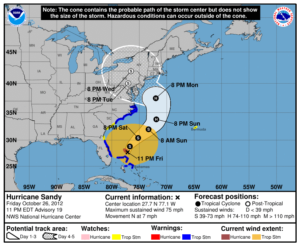 Preparedness is essential, but understanding risk is also important. "As we head into hurricane season, know your homeowners insurance deductible and limits. You want to be insured for your home's replacement costs," reminds Buck of GreatFlorida Insurance.
Most homeowners insurance cover hurricane wind damage, but not flood damage. Flood insurance is separate from your homeowners coverage. Federal Emergency Management Agency (FEMA) officials advise everyone with a home in Florida to get flood insurance, despite what a flood map might say.
To improve the publics knowledge of risk, the National Hurricane Center is making improvements in forecasting. New public advisories will better help communicate danger, especially those in an evacuation zone. Adjustments are being made to official hurricane track maps. Experimental wind maps will become official. And advisories will include potential impacts further in advance.
Access to fuel and transportation presented a real problem for those trying to evacuate. In order to ease congestion, a promise to identify larger gas stations along evacuation routes and improved fuel delivery to those areas.
Insurance is designed to help people rebuild their lives. GreatFlorida Insurance can help protect your home with a Florida flood insurance policy provided by the National Flood Insurance Program. We also offer homeowners insurance and rental insurance. Check us out online today.