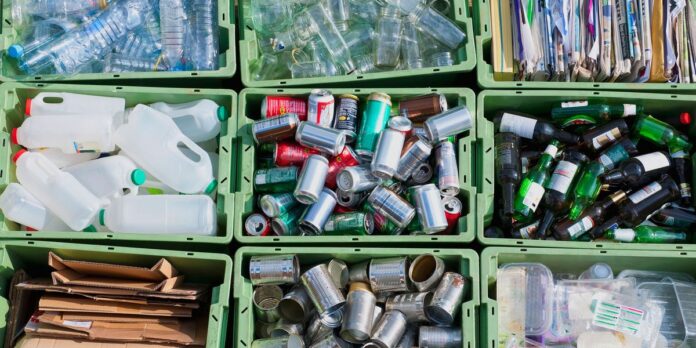 Wednesday, April 22 is Earth Day. This annual 50th celebration was set to be a worldwide party and it will, but it is going virtual. By clinking on the link, you can find several ways to commemorate this day and join numerous festivities and find activities online.
"In the midst of a pandemic, it is healthy to turn our attention to another important issue, the environment," says Ellsworth Buck, Vice President of GreatFlorida Insurance, Florida's largest independent home insurance agency.
Pew Research Center data found most Americans report, concern for the environment. So how can this concern be channeled into action-recycling. Due to current coronavirus restrictions, retail facilities that usually accept recyclables are not, however curbside pick-up is considered essential business.
When it comes to recycling, most Americans are supportive, but not always clear on what can be recycled curbside. Popsugar complied a list of commonly recycled items that do not belong in the recycle bin. Many of the listed items contaminate the recycling process or cause damage to the recycling machinery.
Please keep these items out of the recycle bin.
Pizza box – oil and food cause contamination
Plastic bags-damage the machinery
Coat hangers- wire, plastic and wood cannot be recycled
Power cords-the metal cords are surrounded by a nonrecyclable layer of plastic or rubber
Batteries- rechargeable and lithium-ion
Ceramic dishes
Bubble wrap-damage the machinery
Brightly dyed paper-heat treat with contaminates
Plastic bottle caps-oddly, they are made from nonrecyclable plastic
Plastic straws- too small and thin and can damage the machinery
Styrofoam containers
Plastic utensils
Tires
Snack bags-they are made of mixed materials
Garden hoses
Toys
"Knowing what can and cannot be recycled helps the process go smoothly, preventing recyclables ending up in the landfill," says Ellsworth Buck, Vice President of GreatFlorida Insurance, Florida's top independent home insurance agency.
Just because an item has a recycle symbol on it, doesn't always mean it can be placed in a traditional recycle bin. Look for numbers 1, 2 and 5. Also, all containers need rinsed and free of food before being recycled. And those masks and latex gloves, those items belong in the trash, not the recycle bin.
During uncertain times, GreatFlorida Insurance is here for you to help you with all your home insurance needs. If you have questions, give us a call.