In nearly every state, there is some level of insurance required when owning and operating a vehicle. While you may not be jumping for joy when you have to pay your premium, you will likely be thankful you have auto insurance in the event of an accident resulting in bodily injury or property damage.
In fact, having the right policy can help you avoid paying a pretty penny, if you're ever involved in a serious accident, without having to break the bank to get quality coverage.
3 Steps to Find the Best Auto Insurance Policy
With numerous auto insurance companies and policies available, it can be challenging to determine which one makes the most sense for your specific needs and budget. Here are three steps to find the best policy for you.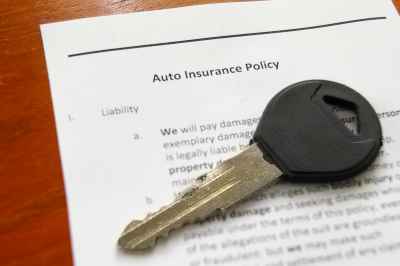 Step #1: Understanding Insurance Rate Factors
Before you begin searching for the best policy for you, it is important to understand all the factors that affect insurance rates. While your driving record does play a role in determining your insurance rates, it is not the only factor in your premium's equation. Your credit score, zip code, miles driven per month, year/make/model of your car, your age, and marital status are all used to assess the risk the insurer will take on when insuring you and helps them determine your monthly premium.
Step #2: Look Into Available Discounts
While many factors play a role in calculating your monthly premium, you may be able to lower it with available discounts, such as having a clean driving record, bundling with other insurances, car safety and anti-theft features, and even having good grades, if you're a student.
Step #3: Evaluate Prospective Insurance Companies
Evaluating the prospective companies that you are considering as your auto insurer is a step that often gets overlooked. Not only is price and coverage important, but the insurance company's reputation should equally factor into your decision. Evaluate the company's reputation and financial stability when considering the best policy for you.
Contact an Auto Insurance Agent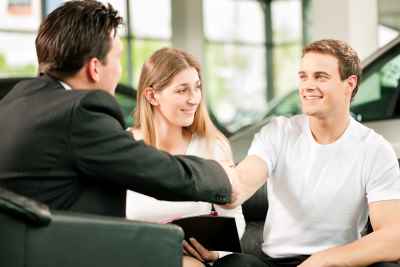 Shopping for auto insurance can quickly become overwhelming because there are so many options and policies, but it doesn't have to be. Save the hassle and headaches for another day by contacting an auto insurance agent to do the heavy lifting of researching and evaluating all your options for you.
If you need help finding the right auto insurance policy for you, we can help. Contact GreatFlorida Insurance to provide you with quotes from multiple companies, bundle and discount opportunities, and excellent customer service from local agents.