This Sunday, February 7, is Super Bowl LV. The host city is none other than Tampa, FL. At a max capacity of 33 percent about 22,000 fans are expected to attend. With the host city competing in the championship, many fans are expected to visit the area.
"Despite COVID, the Super Bowl and all its extra activities are sure to draw crowds to Tampa this weekend," says Ellsworth Buck, Vice President of GreatFlorida Insurance, Florida's leading independent homeowners insurance agency.
So how do you celebrate the Super Bowl during a pandemic? Tampa's Mayor, Jane Castor signed an executive order last week requiring masks outdoors in certain local districts hosting Super Bowl activities. The "event zones" affected by the order include areas of downtown Tampa and the area surrounding Raymond James Stadium. The order also includes "entertainment districts" such as the Ybor Historic District and the Riverwalk.
"We are incredibly excited to host a fun and safe Super Bowl here in Tampa — but we need everyone to do their part," Castor said in a statement. "We want fans to feel confident knowing that when they come out to celebrate Super Bowl LV, they can do so safely in a city that takes this pandemic seriously." While the executive order is voluntary, "as a last resort," violation of the order could result in a $500 fine.
Maybe you don't feel like being part of the fray and prefer to stay local. Well, that has risks too.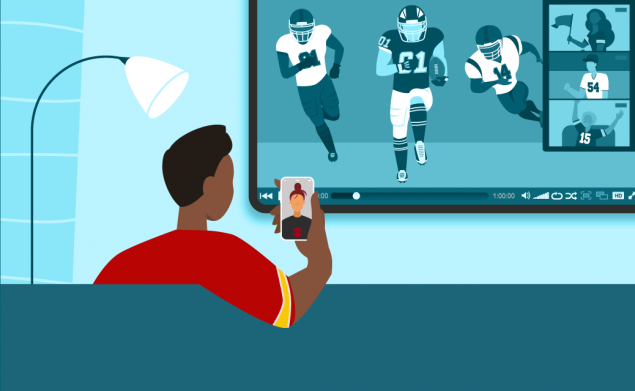 Like all gatherings for the past 11 months, most Super Bowl celebrations this year, will look different. According to Frito-Lay's U.S. Snack Index poll, nearly half (45 percent) of Americans plan to make changes to their Super Bowl plans. 56 percent plan to stay home and watch the game alone or with those living in their immediate household. Viewing parties will also be smaller. Among those hosting a Super Bowl party, 9 out of 10 host say their Super Bowl gathering will have 10 people or less and 65 percent plan to gather with less than four people.
No one wants their Super Bowl party to be known as "the super-spreader Super Bowl." The CDC has recommendations of safer ways to enjoy the Super Bowl
Gathering virtually or with the people you live with is the safest way to celebrate. If you decide to have a small gathering with people who don't lives with you, outdoors is safer than indoors.
Host a virtual Super Bowl watch party
Wear clothing or decorate your home with your favorite team's logo or colors.
Make appetizers or snacks with the people you live with while watching the game.
Start a group text with other fans to chat about the game while watching
Attend an outdoor viewing party where viewers can sit 6 feet apart.
Use a projector screen to broadcast the game.
Sit at least 6 feet away from people you don't live with.
"If you regularly host at your home, an umbrella policy is a good idea because it can help curb liability expenses that can happen during a party," says Ellsworth Buck, Vice President of GreatFlorida Insurance.
However you plan to celebrate the Super Bowl this year, be sure it is safe. Wear a mask, socially distance and wash your hands regularly.
Stay protected in your home with dependable home insurance and an umbrella policy. Contact a GreatFlorida Insurance agent today at 1-888-478-7801 or complete our free online quote request form at www.greatflorida.com.