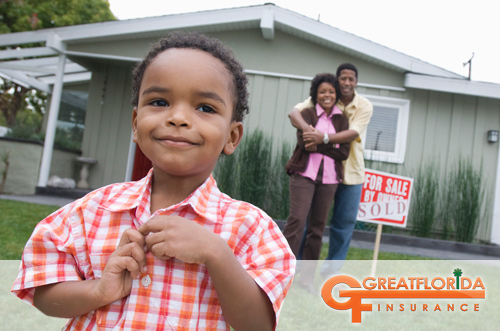 Florida homeowners will begin to experience a slight decrease in the cost of their property insurance this year thanks to the reduction in reinsurance costs.
Reinsurance is an added layer of coverage that insurance companies purchase to help them pay claims after disasters. The intent of reinsurance is to reduce the risks associated with underwritten policies.
In December 2013, a report was released by the National Association of Insurance Commissioners rating Florida as the most expensive state for homeowners insurance.
The average policy costs $1,933, which is double the national average. Hurricane damage is generally the culprit behind rising policy costs, but Florida has not seen a hurricane in several years.
"The increased price in property insurance is most likely due to the millions that have been paid out in sinkhole claims across the state," said Ellsworth Buck, Vice President of GreatFlorida Insurance.
Industry analysis also cite an unusual increase in water damages due to broken water pipes which cause flooding in homes as another reason Florida has experienced rising homeowners insurance prices. Costly flood insurance is not included in the increased figure, it is sold as a separate policy adding thousands to a homeowner's premium. Ideal weather, no state income tax and lower property taxes draw people to Florida but the high cost of property insurance can threaten growth to Florida's economy.
Politicians began to question the exorbitant price tag for homeowner's premiums. Jeff Atwater, Florida's Chief Financial Officer requested that state Insurance Commissioner Kevin McCarty would conduct an analysis of homeowner's rates. In the report released in January 2014, McCarty said several of the state's 30 major property insurers have a recently approved or pending request for a rate cut between 2.4 and 9.2 percent.
McCarty wrote, "The good news reflected in this report is that the trend in Florida's homeowners market is positive. Florida homeowners are benefiting from lower insurance costs and the market as a whole is more robust and competitive."
"GreatFlorida Insurance is pleased to see rates going down for some Florida homeowners, this will help them afford the proper property coverage for their homes," said Buck.
If you are looking to purchase a homeowner's insurance policy, GreatFlorida Insurance has knowledgeable agents across Florida to explain the details and variety of home insurance coverage available to you. We are familiar with the unique circumstances and needs that Florida homeowners face such as flood and hurricane damage.
GreatFlorida Insurance works for you to find the most secure and affordable way to protect your possessions and family. Give us a call at 888-478-7801 or visit us online for a free quote at www.greatflorida.com.