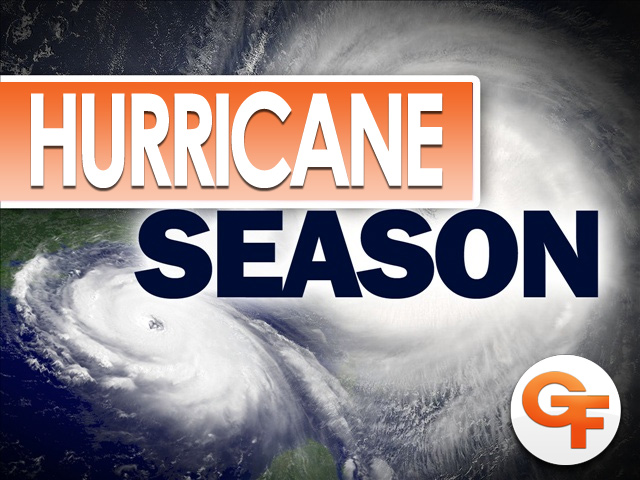 Hurricane season runs from June 1 – November 30.
To encourage Florida residents to prepare for hurricane season, May 31 – June 8 is Hurricane Preparedness Sales Tax Holiday.
During this 9 day period, Floridians can purchase designated hurricane supplies from stores and online tax free. Items include batteries, flashlights, candles, tarps, portable generators, radios, first aid kits and coolers.
Many items have a price cap, see the included link for a detailed list from the Florida Department of Revenue, http://dor.myflorida.com/dor/taxes/pdf/hurricanelist.pdf.
Preparing for a storm ahead of time will keep you from exchanging elbows at Lowes or Publix with other customers and coming up empty on supplies.
FEMA recommends keeping a container filled with water, one gallon of water per person, per day, a 3-day supply of non-perishable food, a battery powered or hand crank radio, flashlight and batteries, first aid kit, garbage bags for trash, hand wipes, local maps, prescription medication and a cell phone with a charger, preferably solar.
Additional preparation includes, knowing if you live in an evacuation area and becoming familiar with the evacuation routes.  Keep a contact list of important numbers, a copy of you and your family's passports and cash on hand in case you need to leave town quickly. Make a family plan.
You may not be together when disaster strikes, how and where will you find one another? Consider a local and out of town meeting place.
Bloomberg News reports the Florida Hurricane Catastrophe Fund should have nearly $13 billion available for the Atlantic hurricane season. The state fund was created after the devastation from hurricane Andrew in 1992.
"The fund is an effort to keep insurers in the state of Florida. It helps private insurers pay out claims after a hurricane," explains Ellsworth Buck, Vice President of GreatFlorida Insurance. Florida has not seen and hurricane since 2005 allowing the fund to continue growing.
This year NOAA, National Oceanic and Atmospheric Association, predicts a quite Atlantic hurricane season. Thanks to El Nino, suppressing the number and intensity of tropical storms and hurricanes.
They predict 8-13 storms with winds 39 mph or higher will develop with 3-6 turning into a hurricane, ( winds 74 mph or higher)  and 1-2 of those being a major hurricane, a category 3 or stronger with winds 111 mph or higher.
GreatFlorida Insurance offers dependable property insurance for Floridians. Our homeowners insurance can cover hurricane damage incurred by windstorms. Most home policies do not include flood damage. Flood coverage is provided by the National Flood Insurance Program, although private insurers are beginning to offer flood coverage in Florida.
Our experienced, independent agents are located throughout the state to answer your questions and help you find the coverage you need and for the right price.
We're Insurance by Floridians, for Floridians. 
To learn more about our services call 888-478-7801 or go online for a free quote at www.greatflorida.com