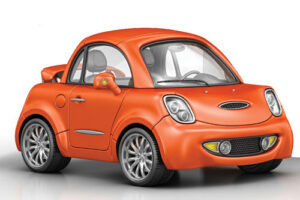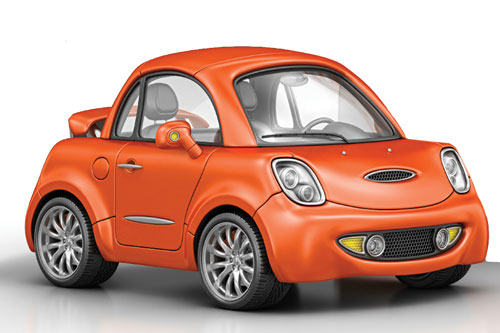 Financial firm, KPMG recently came to the conclusion that, "The era of the two-car family is in decline. The argument for owning a car gets weaker by the moment."
Going down to one car certainly has economic benefits such as less money spent on car payments, maintenance, car insurance and gas.  "Many auto insurers offer a multi-car discount, so you cannot expect to see your car insurance payment cut in half by getting rid of a car, but it can reduce your payment by 20 or 30 percent," said Ellsworth Buck, Vice President of GreatFlorida Insurance.
According to a study conducted by KPMG, they found 57 percent of American households currently own two cars or more.  That number is beginning to decline due to the popularity of ride-share companies like Zipcar and Uber and the delay of young people buying a new car as well as moving to the suburbs.
The United States Census Bureau reports, since 2010 there has been a trend in people abandoning the suburbs for the city. Metro areas are reporting high growth rates outpacing the suburbs. The Villages, FL is among those metro areas with the highest population growth.
Metro areas provide greater opportunities for public transit, making a second car practically useless. It is not just city dwellers contemplating giving up their second car. Many Florida households interested in downsizing and cutting household expenses are also weighing their options.
So, how do you decide if reducing your family fleet to one vehicle will work? Planning is essential to making your new arrangement function smoothly. Check out alternative transportation methods. Florida Public Transportation Association has information on all available public transportation throughout state. You may find routes for biking, walking, and even kayaking to work, school or other places you frequent regularly.
Carpooling is another option. Sharing a ride can often put you in the fast lane allowing you to ride in the HOV, (High Occupancy Vehicle) lane. Be sure to create a back-up plan, if you get off schedule and work late or need to leave early. Once you have a strategy in place, conduct a trial run.  This will let you to work out any logistical kinks that may arise.
GreatFlorida Insurance can provide for all your car insurance needs whether you are looking for comprehensive coverage or the minimum auto insurance. Our independent insurance agents are committed to finding you the most affordable car insurance to fit your needs. Available 24/7, we are available by phone at 888-478-7801 or online at www.greatflorida.com for a free quote today.