Labor Day is the unofficial beginning of fall, but the end of summer is no time to hang up your rod and reel. Although the temperatures are still warm, fish are aware that winter is coming.  Cooler water temperatures trigger fish to begin actively feeding for the upcoming season.
Experienced anglers know late September until the end of November in Florida, is a premium time to reel in a great catch. "Florida offers unique opportunities for fishing in the fall," said Ellsworth Buck, Vice President of GreatFlorida Insurance. "Whether you are targeting bass, grouper or tuna, your outing is sure to be successful despite the weather changes."
So what do fishing enthusiasts look for in the fall? VisitFlorida.com chooses the following fish as their top picks for fall fishing.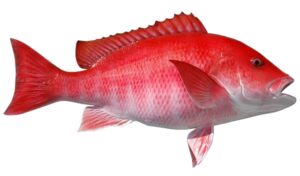 Red Snapper
The Florida Fish and Wildlife Conservation Commission (FWC) recently announced, "The recreational red snapper season for Gulf state waters reopens for harvest Labor Day weekend and remains open Saturdays and Sundays throughout September to October. Anglers targeting red snapper from a private boat need to sign up for the Gulf Reef Fishing Survey prior to fishing. Sign up at a local retail store, tackle shop or tax collector's office."

Snook

September 1, began snook season. Snook are unique to Florida. The FWC encourages fishermen to use moderation when determining whether or not to take snook home, although currently population levels are good. A snook permit as well as a recreational saltwater license is required unless you are exempt. Snagging is prohibited, snook maybe targeted with hook and line gear only. Snook are closed to harvest December 1.

Grouper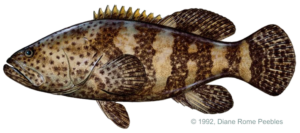 Grouper are a top shore species. Sportfishing magazine reports the fish can be found during the fall living in the clear shallows hiding in or around rocks or inside holes. New daily bag limits in state and federal waters were changed this year, more information about the new regulations can be found at the FWC website.

King Mackerel

King mackerel or king fish, prefer warm water and will begin their run from northeast and northwest Florida. They can then be followed down to the Florida Keys where a record 90 pound king mackerel was caught.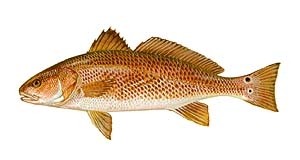 Red Drum
Red drum or redfish is a sportfish that can put up a powerful fight. Overfishing sent the redfish population in decline back in the 80's but the species is now back and thriving.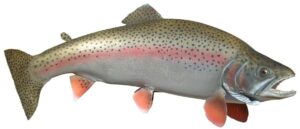 Trout
Spotted sea trout are the most popular gamefish in Florida. This inshore fish can be caught by beginners and experienced anglers.
GreatFlorida Insurance can make sure you are fully prepared before you head out to trawl with premium boat insurance at affordable prices. Contact a GreatFlorida Insurance agent to make sure you have proper boat insurance and adequate coverage for your equipment.