Tuesday, November 27, marks the seventh year of #Giving Tuesday. #Giving Tuesday kicks off the charitable season, when many focus on their holiday and end-of-year giving. It is a day to celebrate and encourage donations and volunteer activities that support charities and non-profit organizations.
"Getting involved with a charity in your community is a valuable investment," says Ellsworth Buck, Vice President of GreatFlorida Insurance, Florida's largest independent homeowners insurance agency.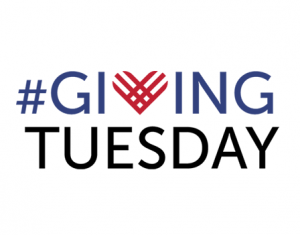 The #Giving Tuesday website provides a directory to help you find charities and events in your community participating. Actually, thousands of organizations across Florida are participating. They are championing a variety of causes such as caring for seniors, displaced people, children, animals, charities trying to eradicate disease and abuses, those fighting for environmental issues and much more.
Ways to Participate:
Donate to your favorite charity or non-profit.
Volunteer your time at a local organization.
Start your own fundraiser on Facebook. The #Giving Tuesday website walks you through instructions.
Do something kind- pay an elderly relative a visit, bake cookies for a neighbor or offer to sweep sick friend's driveway.
Document your activity on social media and spread the good cheer!
The entire family can participate. Teaching children the importance of generosity benefits them. They become less self-focused, while connecting with the world and the needs of others.
Giving enhances the life of the receiver as well as the giver, making our world a more compassionate place.
"Thanksgiving is an ideal time to express my gratitude to our phenomenal independent agents and their staff for all their hard work to make GreatFlorida Insurance a success. Also, a big thanks to all our customers. It is our honor and pleasure to serve you and your families," says Ellsworth Buck, Vice President of GreatFlorida Insurance.
GreatFlorida Insurance is ready to protect your house and family with reliable homeowners insurance. Give us a call for a free quote today.