Feds shut-down sham health insurance company
"Unfortunately,  health insurance is being used to deceive many Floridians out of thousands of dollars," says Ellsworth Buck, Vice President of GreatFlorida Insurance, Florida's largest independent health insurance company.
In fact, last week, the Federal Trade Commission (FTC) shut down a network of Florida companies that used aggressive and deceptive tactics to sell worthless health insurance products. Allegedly, the company collected more than $100 million by preying on people in search of health insurance, leaving tens of thousands of people uninsured. Many of the consumers have incurred substantial medical expenses and are stuck with thousands of dollars in unpaid medical bills.
A complaint was filed in federal court against Simple Health Plans LLC, and the company's owner, Steven J. Dorfman as well as five other companies including, Health Benefits One LLC, Health Center Management LLC, Innovative Customer Care LLC, Simple Insurance Leads LLC, and Senior Benefits One LLC.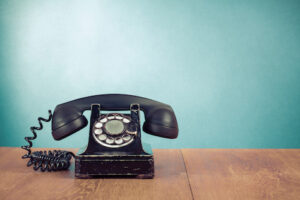 The FTC alleges the defendants misled people into thinking they were buying comprehensive health insurance that would cover pre-existing medical conditions, prescription drugs, primary and specialty care treatment, inpatient and emergency hospital care, surgical procedures and medical and laboratory testing.
Customers enrolled reported paying up to $500 a month for what ended up being a medical discount program or extremely limited benefit program that left consumers uninsured.
Florida Blue warns customers about scam
Blue Cross Blue Shield of Florida, also known as Florida Blue, wants customers to know it is not affiliated with phone calls claiming to offer plans from well-known insurers, including Blue Cross. The company has made it clear, they are aware of the calls and they are not from Florida Blue nor anyone representing the company.
In a letter written by Florida Blue to address to situation, they state, "When we call you, to comply with privacy laws we'll always confirm we are speaking to the correct individual, first by asking for some personal information. However, we will never require you to give us financial or banking information, or ask for full social security numbers, over the phone."
"Floridians receive a ridiculous number of robocalls pitching health insurance scams every year," says Ellsworth Buck, Vice President of GreatFlorida Insurance, Florida's top independent health insurance company.
It pays to get your health insurance through a reputable company you know you can trust. GreatFlorida Insurance offers legitimate health insurance coverage through Florida Blue. Contact us today.