House hunting requires hours of reading through real estate listings, while looking for the ideal home.  Ambiguous terms sound appealing but also questionable.
"Descriptive real estate terms do not always mean what you think they mean," says Ellsworth Buck, Vice President of GreatFlorida Insurance, Florida's top independent home insurance agency.
Agents have the job of listing a property with features that don't always appeal to the masses. Real estate website, Realtor.com explains, "One way to do this is by finding euphemisms to throw the most flattering light onto a home-and sometimes obscure a home's flaws."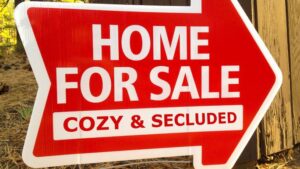 "Knowing the deeper meanings of these real estate terms could help you avoid wasting your time on a home that isn't right for you," reports real estate website Trulia.
Modern, rustic or vintage– Outdated or updated so long ago that it is lacking in current features or finishes.
Potential or TLC– Gear up for a fixer-upper, this property needs serious work.
Well-maintained or lovingly maintained– This is an older home, that is neat and clean without updates and not fitting into current styles.
Cozy or cottage– These terms can evoke the idea of warm and inviting, but it is typically code for small.
Character, custom or unique-This property is quirky or weird. Do not be surprised to find unusual spaces or features specific to the seller's taste.
Natural landscaping-Welcome to the jungle, the yard is overgrown and is not maintained.
Up-and-coming or hot neighborhood- They are hoping this neighborhood has a future. It might have a boost in recent sales, but there are no guarantees.
As is or Cash Only-These terms can often come up on foreclosed homes. It translates to the home is in bad condition and the owners cannot afford renovations. It will also remove your negotiating power.
"Keep in mind, Florida foreclosures are a judicial proceeding and could take a year or more to complete," says Ellsworth Buck with GreatFlorida Insurance, Florida's leading independent homeowner's insurance agency.
Contact GreatFlorida Insurance, if you are looking for homeowner's insurance. Get a quote as soon as your contract is signed.  We can help you finalize the details well in advance of your closing date.