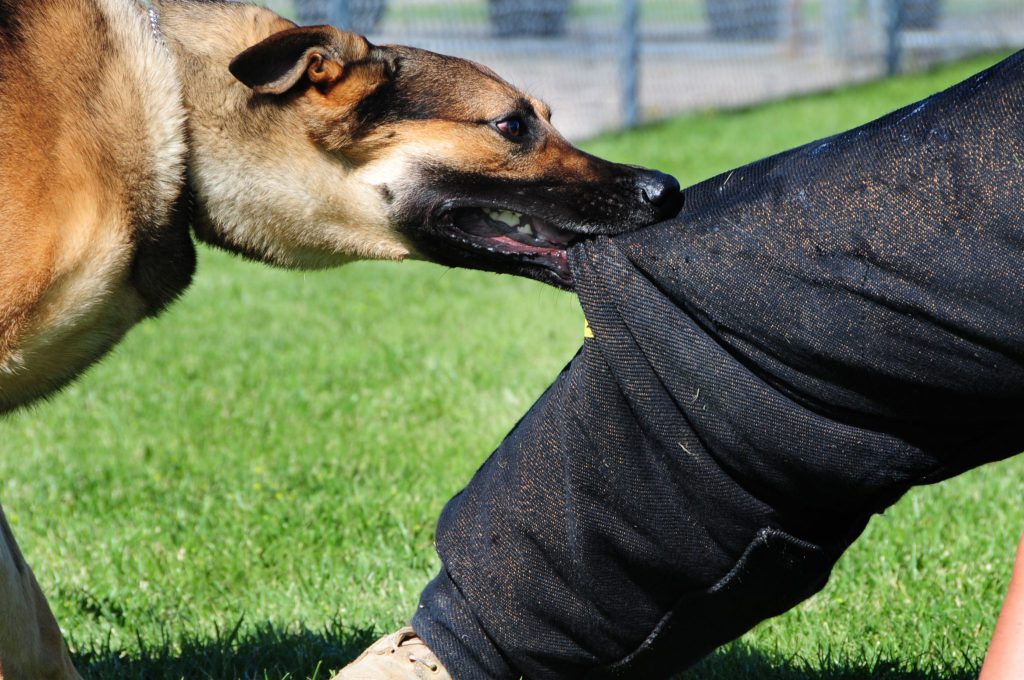 Millions of households across the U.S. own a dog. The American Veterinary Medical Association (AVMA) reminds us, any dog can bite, if provoked. Half of all dog bites involve a dog owned by the victim's family or neighbor.
Approximately, 4 million Americans are bitten by dogs each year, according to the American Academy of Family Physicians (AAFP). They also report, about 800,000 require medical attention. Children are usually the victims, 44 percent are under 14 years-old.

"In Florida, if your dog bites someone even if it is a first-time occurrence, the owner is held liable," reports Ellsworth Buck, Vice President of GreatFlorida Insurance, Florida's top independent homeowners insurance agency. Florida is a "strict liability" state regarding dog bites. This means a dog owner is liable for any damage to a person, even a non-bite injury.
A report by the Insurance Information Institute (III), reveals, Florida had 1,281 dog bites or other dog related injury claims last year, second only to California. Over $56 million was paid out in Florida with the average cost per claim being $43,893.
The report also notes a trend in higher costs per claim being attributable not only to dog bites but also to dogs knocking down children, cyclists, the elderly, etc., which can result in injuries that impact the potential severity of the losses.
Dog bites and other dog related injuries accounted for nearly a third of the money paid out in 2018 for homeowner liability claims, totaling $675 million nationally.
"Homeowners insurance and renter's insurance policies generally cover dog bite liability legal expenses," says Ellsworth Buck, Vice President of GreatFlorida Insurance, Florida's largest independent homeowners insurance agency.
Each insurer is responsible for checking into their liability limits. The dog owner is responsible for damages that exceed claim limits.
Whether you own or rent your home, insurance should be a priority to protect your family and belongings. GreatFlorida Insurance works with reputable insurance companies to provide dependable homeowners insurance and renters insurance at affordable prices. For more information go online to www.greatflorida.com or call us today.