The National Weather Service is predicting Hurricane Dorian to strengthen to a major hurricane over the weekend. That news has many Floridians trying to figure out how to prepare.
"Getting a plan in order, certainly cannot hurt, even if this time around you do not use it, you might the next time," says Ellsworth Buck, Vice President of GreatFlorida Insurance, Florida's leading homeowners insurance agency.
The Insurance Information Institute (III), has tips to help you prepare when a hurricane is close.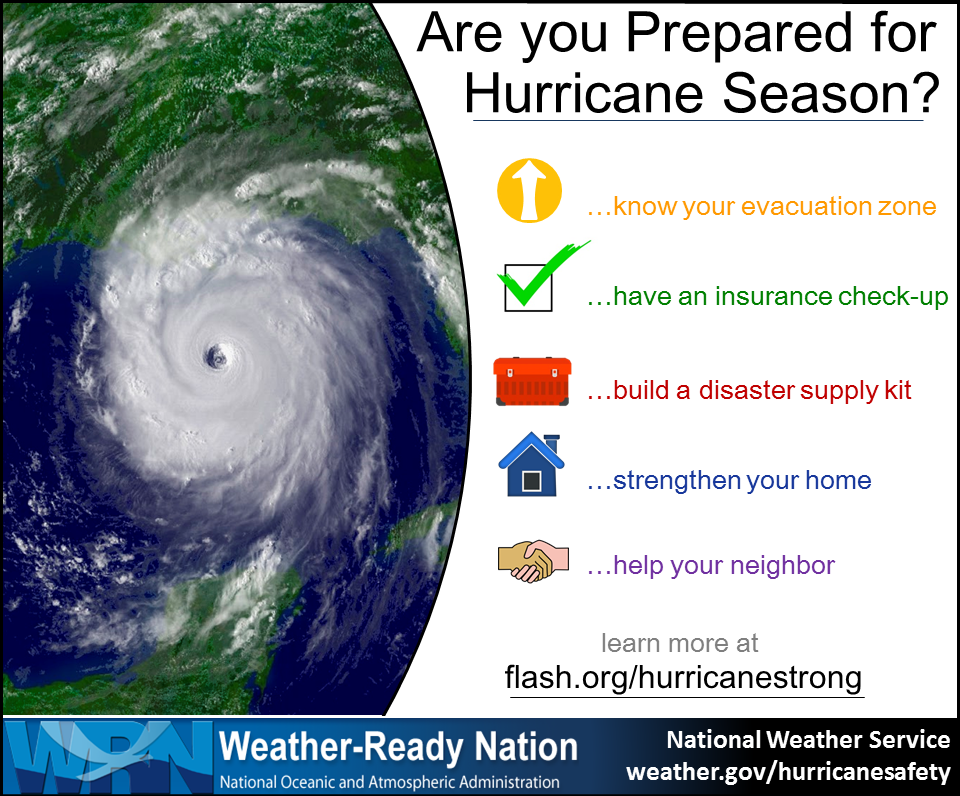 A hurricane watch is issued when a threat of a hurricane is within a 24- 36-hour period.
Once a hurricane watch is issued
Purchase any emergency supplies that you do not already have on hand such as batteries, candles and flashlights.
Prepare your yard by securing or moving indoors all outdoor furniture, lawn items, planters and other materials that could be picked up by high winds. Trim back weak branches and lower antennas and retractable awnings.
Prepare for a potential evacuation, get a plan.
Charge your cellphone
Fill your car's gasoline tank
Have the name and phone number of your insurer and insurance agent handy in your purse, wallet or phone.
A hurricane warning is issued when hurricane conditions are expected in 24 hours or less, meaning a storm is imminent.
Once a hurricane warning is issued
Remain informed of the storm's progress via the TV or radio.
Install hurricane shutters, board up or securely shutter large windows and draw drapes across windows and doors.
Get off the boat- never remain on a boat during a hurricane. Check mooring lines of boats in water.
If an evacuation becomes necessary
Bring along supplies
Keep important papers with you
Take warm, protective clothing for the family in case you get stuck.
Lock all your windows and doors when leaving, to protect your home from looters.
Keep all receipts for anything that might be considered an additional living expense in the event your home is destroyed or damaged.
If you stay home during a hurricane
Stay indoors. Don't go out even during the brief calm.
Avoid windows and glass doors and move furniture away from exposed doors and windows.
If your home has an "inside" room, stay there during the height of the hurricane.
After a hurricane
Notify your insurance agent as soon as possible of any losses.
Avoid signing any repair contracts before checking with your insurance agent first.
Get written estimates for any proposed repairs and use only a qualified, licensed contractor.
Car
"Vehicles damaged or destroyed by wind or flooding are covered under the optional comprehensive portion of an auto insurance policy," says Ellsworth Buck, Vice President of GreatFlorida Insurance, Florida's top homeowners insurance agency."
Renters
Renters insurance covers a renter's possessions, the landlord is responsible for insuring the structure.
Before a storm is in the area, take inventory of your home, car, boat and other belongings. Videos and pictures are great. Check to see if your insurance company has a mobile app available to help with your inventory.
GreatFlorida Insurance can secure your home and belongings before a storm strikes. Give us a call with your questions today.