Like everything this year, Thanksgiving will look a different. With Covid-19 cases surging across the state, medical professionals are urging to keep things quaint.
"Despite the stress and isolation experienced this year, there is always something to be thankful for," says Ellsworth Buck, Vice President of GreatFlorida Insurance, Florida's largest independent homeowners insurance agency.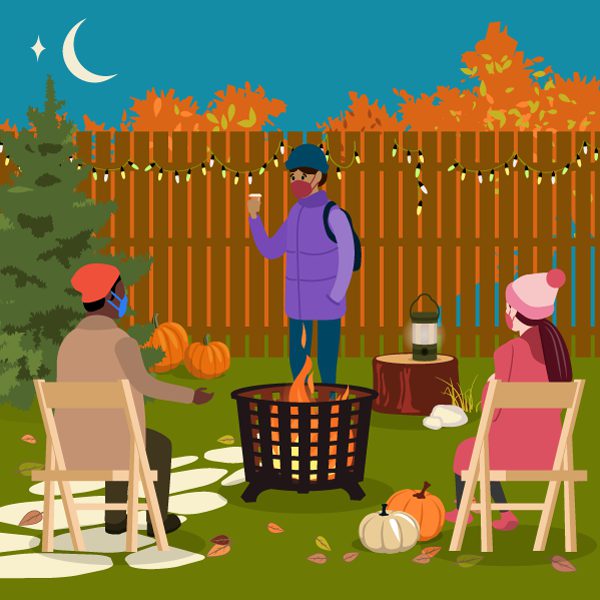 Thanksgiving is about generosity and gratitude. Just because it is different does not mean it cannot be celebrated. If you are looking for guidance on how to safely celebrate, the Centers for Disease Control and Prevention (CDC) has recommendations separated into three sections: low-risk activities, moderate risk activities and high-risk activities.
Low Risk
Having a small dinner with only people who live in your household
Preparing traditional family recipes for family and neighbors, especially those at higher risk of severe illness from COVID-19, and delivering them in a way that doesn't involve contact with others
Having a virtual dinner and sharing recipes with friends and family
Shopping online rather than in person on the day after Thanksgiving or the next Monday
Watching sports events, parades, and movies from home
Moderate Risk
Having a small outdoor dinner with family and friends who live in your community
Visiting pumpkin patches or orchards where people use hand sanitizer before touching pumpkins or picking apples, wearing masks is encouraged or enforced, and people are able to maintain social distancing
Attending a small outdoor sports events with safety precautions in place
Highest Risk
Going shopping in crowded stores just before, on, or after Thanksgiving
Participating or being a spectator at a crowded race
Attending crowded parades
Attending large indoor gatherings with people from outside of your household
Using alcohol or drugs that may alter judgment and make it more difficult to practice COVID-19 safety measures.
Your plans depend on your level of comfort. If you plan to get together with those outside of your household the CDC recommends the following:
Wearing a mask
Social distancing, stay six feet apart
Washing your hands
Share an outdoor meal
If celebrating indoors, open a window
Bring your own utensils, cups and plates, food and drinks
Avoid going in and out of an area where food is prepared
If sharing food, have one person serve the food and
Have a conversation with guests ahead of time to set expectations. You may decide this is a year to explore new traditions.
Real Simple suggests rather than isolating yourself, go virtual. You can host a virtual Thanksgiving and invite as many as your bandwidth allows.
Set a place for your computer
Schedule a time
Coordinate the menu or make a similar dish
Create a decorating scheme
Get creative with family traditions, find games online to play together
Different can be exciting and fun. Most importantly, don't let the pandemic steal your joy.
"I want to express my appreciation to our extraordinary independent agents and their staff for their hard work during an unusual year. Thank you for making GreatFlorida Insurance a success. Also, a big thanks to all our customers. It is our honor and pleasure to serve you and your families," says Ellsworth Buck, Vice President of GreatFlorida Insurance.
If you are looking for reliable homeowners insurance, give us a call today.