Thanksgiving and Christmas are right around the corner. And like every celebration this year, they will probably look different for your family.
"This year is an opportunity to form new traditions," says Ellsworth Buck, Vice President of Great Florida Insurance, Florida's largest independent homeowners insurance agency.
Thanksgiving weekend is typically the most traveled time of the year. Maybe not so this year with travel expected to be much lower.
With COVID-19 on the rise in many states, traveling families may find themselves pressured to reconsider their annual gatherings. Medical professionals are discouraging holiday travel this year to reduce the spread of the virus.
U.S. travel restrictions are confusing. There are no country-wide rules and each state has different regulations on who it is letting in and what they can do once travelers arrive. Florida currently has no travel restrictions or quarantine rules. However, Floridians traveling out of state may find different rules.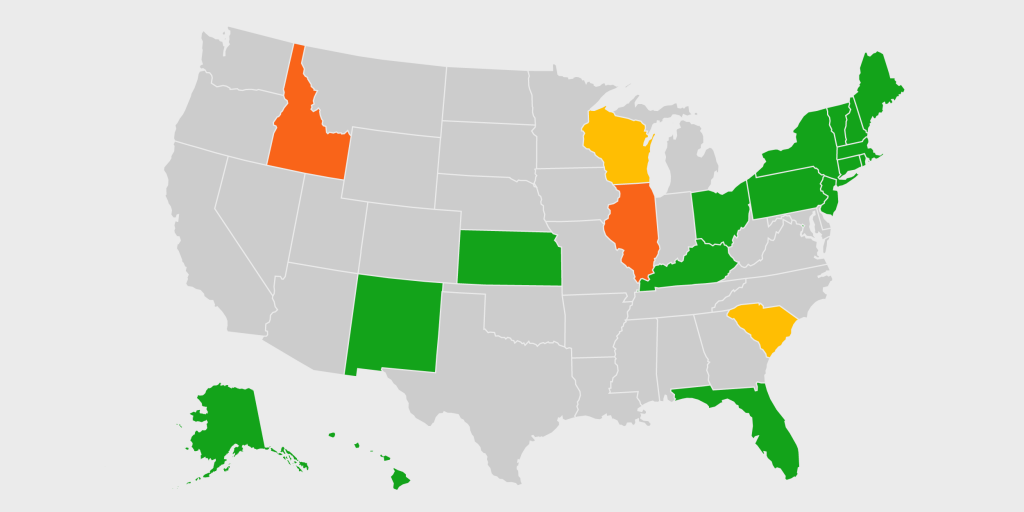 States with restrictions
According to Forbes, New England states, Hawaii and Alaska are the strictest with New York recently announcing it would require negative COVID-19 tests from all out-of-state arrivals from November 4 onwards. Chicago and Honolulu are the only cities which currently have different travel restrictions to state-wide regulations.
18 states that are currently enforcing travel restrictions include, Alaska, Connecticut, Hawaii, Idaho, Illinois, Kansas, Kentucky, Maine, Massachusetts, New Hampshire, New Jersey, New Mexico, New York, Ohio, Pennsylvania, Rhode Island, Vermont and Wisconsin. Washington, DC also has travel restrictions.
If you travel
"Ultimately, individuals and families have to decide what is best for their family and the risks they are willing to take," says Ellsworth Buck, Vice President of Great Florida Insurance, Florida's largest independent homeowners insurance agency.
Car
Car trips are deemed to be the safest. Even if traveling by car, it is recommended to continue wear a mask when out of the car and using hand sanitizer. The Centers for Disease and Prevention (CDC) recommended as a safety precaution, bring your own snacks while traveling to prevent stops. Also, use disinfecting wipes before and after pumping your gas.
Air Travel
Contrary to popular belief, studies have shown that in-flight ventilation is safe because the air is filtered. It is the close contact with others in the airport and in-flight that raises red flags. Some airlines and airports offer COVID-19 testing when checking in with them.
Don't take the airlines word they are clean and safe. Anticipate your travel needs with masks and hand sanitizer. Consider wearing glasses on the flight to keep your hands out of your eyes and for extra precaution from germs coughed or sneezed into the air.
Even if you have travel plans in place, don't be afraid to cancel if you feel uncomfortable traveling. Your safety is important.
If you are looking for dependable homeowners insurance, give GreatFlorida Insurance a call today.