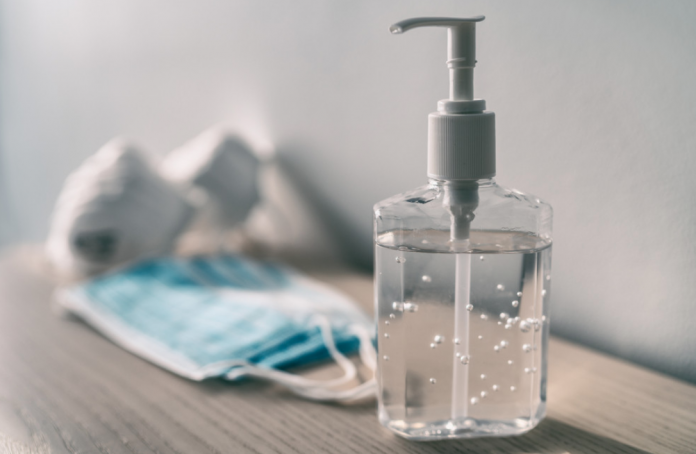 "Keeping your hands clean has never been so crucial as it is now," says Ellsworth Buck, Vice President of GreatFlorida Insurance, Florida's top independent homeowners insurance agency.
According to the Centers for Disease Control and Prevention (CDC), the most effective way to clean your hands is to wash them with soap and water for at least 20 seconds. If you are unable to wash them, an alcohol-based hand sanitizer with at least 60 percent ethanol or ethyl alcohol is good.
Amid the COVID-19 pandemic, the demand for hand sanitizer has soared. During March it became difficult to find it stocked on store shelves. Even now, stock is constantly fluctuating.
The demand has unconventional companies making hand sanitizer. Beauty brands and even ExxonMobil is making hand sanitizer. Distilleries are also using their supply of high proof alcohol to produce hand sanitizer. Local Florida distilleries making hand sanitizer include, St. Augustine Distillery and Copper Bottom Craft Distillery.
"Even though many companies are getting into hand sanitizer making, leave it to the professionals," says Ellsworth Buck, Vice President of GreatFlorida Insurance, Florida's largest independent homeowners insurance agency.
Officials at the US Food and Drug Administration (FDA) have tested hand sanitizers and found many are not safe. Numerous hand sanitizers have tested positive for methanol or wood alcohol. Methanol can be toxic when absorbed through the skin or ingested. The FDA explains, substantial methanol exposure can result in nausea, vomiting, headache, blurred vision, permanent blindness, seizures, coma, permanent damage to the nervous system or death."
The FDA found, products containing methanol do not have it listed among the ingredients in the product. So far, 87 hand sanitizers have been added to the growing recall list. Newly added products include those made by Scent Theory, Herbacil, Jaloma and Leiper's Fork Distillery.
The recalled products are manufactured in Mexico and one in Tennessee. Some are sold at popular retailers such as Target, Costco, BJs Wholesale Club and Walmart. The FDA's investigation into methanol contamination is ongoing. The agency recommends not only throwing out the contaminated sanitizers but avoiding hand sanitizers from the companies on their list.
The full list can be found at this FDA link.
GreatFlorida Insurance can provide peace of mind covering your valuables and protecting your dwelling with homeowners insurance. Contact us today.