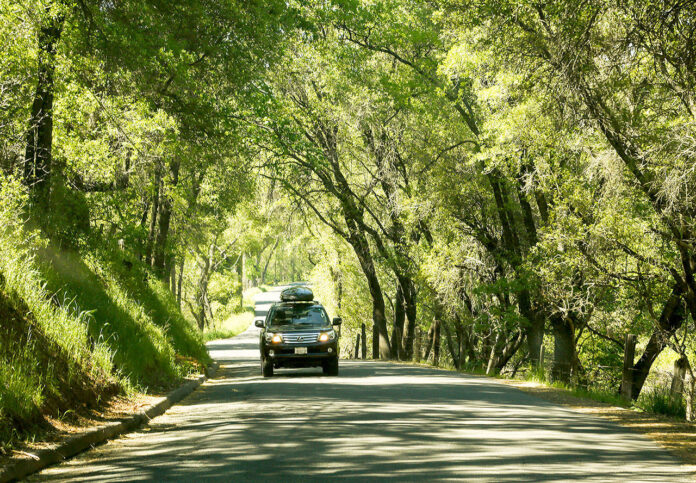 Are you ready to get out of the house? Grab your mask and keys and hit the road. "With COVID-19 continuing to inflict cities, many travelers are hesitant to fly but the open road is before you," says Ellsworth Buck, Vice President of GreatFlorida Insurance.
Taking a road trip during a pandemic does not lend itself to spontaneity. A vacation during this time requires a little more planning, but we are here to help.
Make a plan
It sounds basic but get an idea of where or how far you want to go. COVID restrictions differ not only from state to state, but by city and county. With businesses opening, then re-closing confusion and misinformation is rampant. If there is a specific destination you want to visit, call ahead. It is also helpful to check out a location's current COVID guidelines.
If you are looking for a place to stay along the way or once you reach your destination, check local hotels or Airbnb. Some major hotel chains are open for now such as Hyatt, and Best Western but not all, especially upscale hotel chains in bigger cities. Be sure to make reservations ahead of time. Many hotels have restricted pools, gyms and room service.
Ready your vehicle
Make sure your car is ready to set out on a journey. Get your oil checked along with the coolant levels, wiper fluids, brakes and tire pressure. AAA reports only 17 percent of cars on the road have their tires properly inflated. The proper tire pressure can help save on gas. Check to see what kind of car insurance coverage and emergency roadside service is available to you while traveling.
Rental car
You may decide, instead of taking your car to rent one. Before renting a car, check with your insurance agent for the type of car insurance coverage you currently have in order to avoid paying for unnecessary coverage. "If you have a current car insurance policy, you likely will not need additional coverage," says Buck, with GreatFlorida Insurance.
A car rental employee is a salesperson. Employees are encouraged to sell you upgrades as well as auto insurance. Also, most homeowner's insurance as well as renters insurance policies will cover the cost of belongings stolen in the car.
In the vehicle
A mask might be necessary outside the vehicle but not inside. Travel and Leisure report, "Experts caution against wearing a mask when driving alone because of a potential reduction in oxygen and possible lightheadedness."
Food is an important part of every road trip. While most drive-ins are open, restaurants are hit and miss. Eater.com can provide you dining information for each state. If you want to limit your stops on the road, pack a cooler full of snacks and drinks.
On the road
Once you are off, you can get the latest travel updates from the Florida Department of Transportation (FDOT).
GreatFlorida Insurance is here for you. During these uncertain times, some of your auto insurance needs could have changed and we are here to help. Contact us today.