According to the Florida Health Department, as of Tuesday, January 12 there are 14,602 new cases of Covid-19 in Florida with numbers changing daily. More people are testing positive than a month ago.
"The encouraging news is Florida has a vaccine," says Ellsworth Buck, Vice President of GreatFlorida Insurance, Florida's largest independent homeowners insurance agency.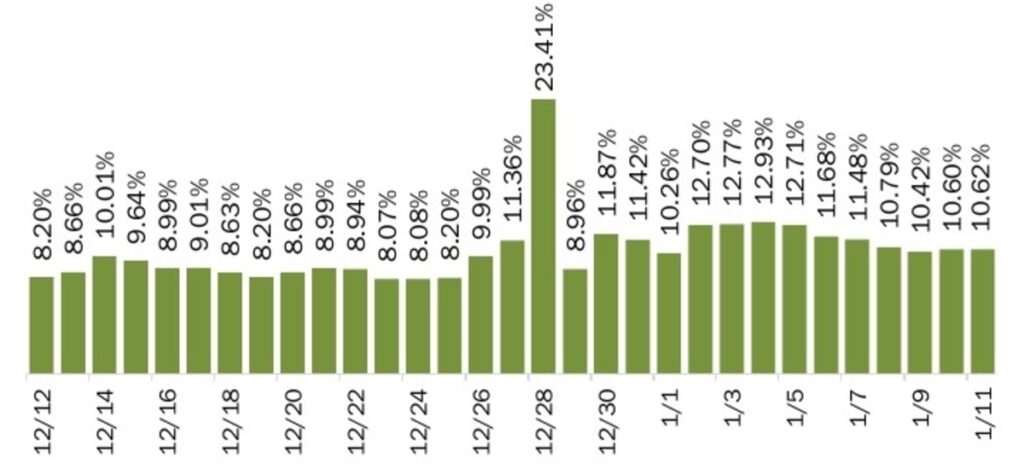 Florida is currently making appointments for those who want to receive the vaccine. Gov. DeSantis issued an executive order that the vaccine be administered to only the following groups:
– Long-term care facility residents and staff.
– Persons 65 years of age and older.
– Health care personnel with direct patient contact.
– Persons deemed to be extremely vulnerable to COVID-19 by hospital providers.
Those who fall into the following groups can contact their local health department to register. Select Publix supermarkets will also be offering the vaccination by appointment only.
The vaccine comes in two doses and must be scheduled apart. The second shot is given 21 or 28 days after the first, depending on which COVID vaccine the recipient receives.
You might be familiar with the reports around the state. Some are saying it is easy to schedule the vaccine, while others say the process is frustrating.
Imagine the surprise when over the weekend, a former business executive and current resident of New York shared his easy experience in registering for a vaccination in Florida. "I am sure the account stings for those who are finding it difficult to register for their vaccination," says Ellsworth Buck, Vice President of GreatFlorida Insurance, Florida's top independent homeowners insurance agency.
After the news, the media declared Florida was becoming the vaccine capital of the U.S. USA Today reports Gov. DeSantis has said it was difficult to block non-residents from getting vaccinated because Florida attracts so many seasonal residents. He is however urging travelers to avoid a visit for the sole purpose of receiving a vaccination.
State lawmakers are now calling for answers in how the vaccine is being distributed.
If you are looking to secure your belongings contact GreatFlorida Insurance for excellent and affordable homeowners insurance.