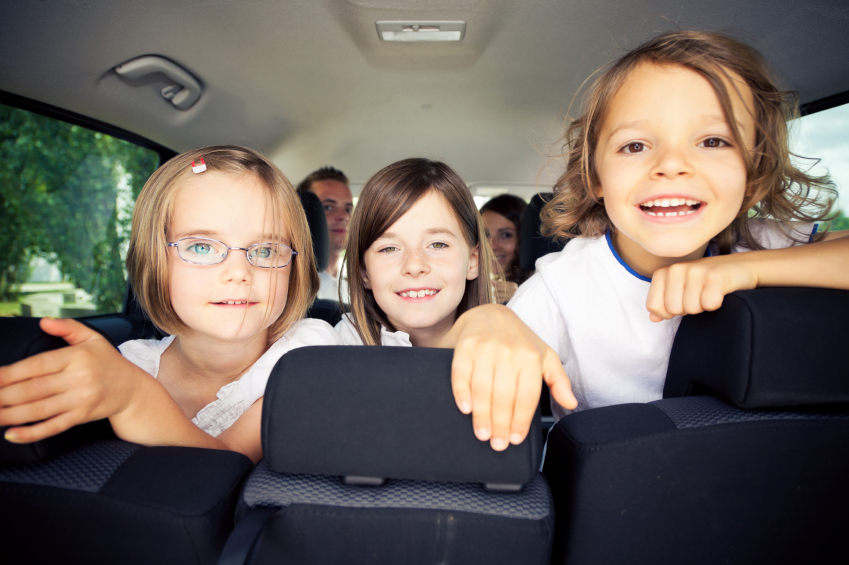 As Florida students head back to school parents may discover the benefits of participating in a car pool.
Carpooling can serve as a convenience when it comes to transporting kids to and from school or extracurricular activities.
You can save time and money as well as lower emissions which can help preserve the environment. Sharing a ride can also promote friendships for your children with the other kids involved.
"Before getting started with a carpool, parents might want to consider increasing their liability insurance, suggests Ellsworth Buck, Vice President of GreatFlorida Insurance. "The minimum auto insurance requirements might not be enough to cover medical expenses if you are involved in a serious car accident."
Check with your insurance agent to make sure you have adequate coverage for the number of children you are transporting, an amount you feel comfortable with. You will also want to check that those driving your children have the appropriate auto coverage. They are carrying your precious cargo.
Below are some tips to help ensure a successful carpool experience.
Establish a consistent carpool schedule with the other parents participating.
Have the appropriate seating for all the children. Guidelines from the Florida Highway Safety and Motor Vehicles recommend children under 8 years old or 4 feet 9 inches must stay in a booster seat.
At 13 years of age, a child can safely sit in the front seat.
Make sure everyone is wearing a seatbelt.
Establishing car rules will promote a more pleasant environment and peaceful ride. Some rules to consider include no eating in the car, no fighting, no loud music or screaming.
No matter how great you are at multitasking, stay off phone and keep from eating while driving, these activities are chief among distracted drivers.
Keep contact information on hand for all passengers in the case of an emergency.
Approved drivers only- for peace of mind, no strangers or teens.
Do not be afraid to drop a problem child from the car pool.  You are just transporting kids not disciplining so you and the other children should not have to endure difficulties.
Decide if errand running is OK or not permitted during the carpool.
How long do you wait for a child running late? This could require patience, as a parent you are aware unexpected circumstances can come up as you are trying to get out the door.
Make sure to communicate with your fellow drivers. Let everyone know if you cannot make the carpool so participants have plenty of time to make other arrangements.
A carpool is a commitment and will require flexibility and patience for the participants but it can be a real benefit saving you gas money and give you some extra time.
If you have questions about car insurance including liability coverage or personal injury protection the experts at GreatFlorida Insurance are happy to help. With over 110 offices located throughout Florida, we are dedicated to providing affordable insurance and convenient, professional service.
Call us at 1-888-478-7801 or go online to www.greatflorida.com for a free quote 24 hours a day, seven days a week.