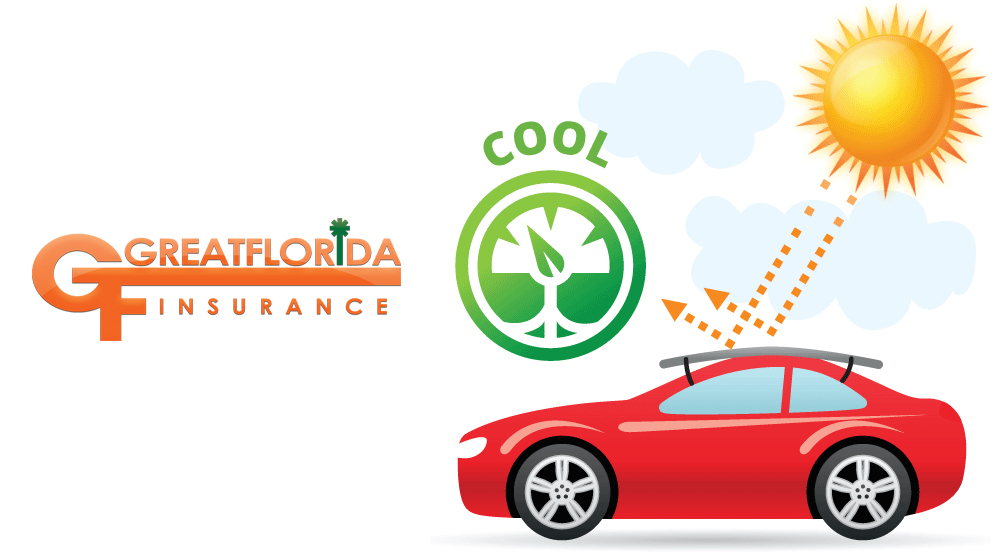 Previously, the GreatFlorida Insurance Blog discussed how to keep your car's interior cool during scorching summer months. In this article, we will discuss summertime vehicle maintenance tips. No one wants to end up on the side of the road during the middle of a road trip in this hot weather with a busted car.
"Extreme heat and long road trips can be tough on cars," said Ellsworth Buck, Vice President of GreatFlorida Insurance. "An overheated vehicle is not the only problem that presents itself during the hot summer months. Without proper maintenance drivers can experience significantly lower fuel efficiency, or worse, a total breakdown."
The following are summer car care tips to guarantee your vehicle will run efficiently while safely delivering you to your destination.
Tires
Tires often go neglected. Unfortunately, many drivers do not know how to correctly check their tire pressure. A visual inspection is not always dependable.  Over and under inflated tires can be dangerous during hot summer months.
Tire company, Tire Rack reports over inflated tires perform poorly, wear out the life of your tires and can cause more damage when running over potholes and debris. Under inflated tires cause the driver to loose steering precision and cornering stability.
Also, the tire's tread life can be reduced by as much as 25 percent.
Tire pressure changes as the temperature rises. According to Goodyear Tires, "air pressure in a tire goes up 1-2 pounds per square inch, (psi) for every 10 degrees of temperature change." Consult your vehicle owner's manual or the sidewall of your tire to see what your tire pressure should be and check it using a hand pressure gauge or get it checked at a service shop.
Replace Windshield Wipers
Across Florida, a summertime storm can come upon you fast. A powerful thunderstorm can drop buckets of rain on your car greatly reducing visibility while driving. It is imperative to have dependable windshield wipers.
How do you know if yours need replaced? If your windshield wipers are producing streaks or smears across the windshield, if you see cracks or tears in the wiper blades or if they are scraping the glass, pick up a new pair at an auto parts store. Make sure to replace the entire blade not just the rubber.
Additional summer maintenance tips include:
Check the coolant, oil and radiator fluids- this will make sure your car is lubricated and carry heat away from critical components. When fluids are low, the possibility of overheating increases.
Change oil filter and air filter-an air filter will help your engine breath by catching dirt or debris. The oil filter keeps the oil clean by capturing pollutants.
Check hoses and belts-heat can wear out hoses and belts quickly. Cracks can prevent your engine from running smoothly and keeping the car cool.
It is a good idea to keep an emergency roadside kit in your vehicle along with your current insurance information or insurance card in the case of an emergency.
GreatFlorida Insurance provides dependable car insurance to drivers across Florida. We serve Floridians with prompt and quality customer service while providing affordable car insurance.  Our independent agents will find the best auto insurance policy for your needs to fit your budget.
Visit us online at www.greatflorida.com to find the closest agent to you.