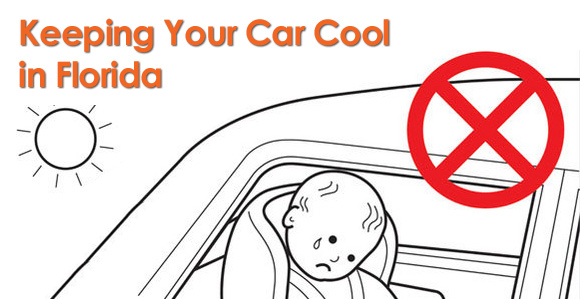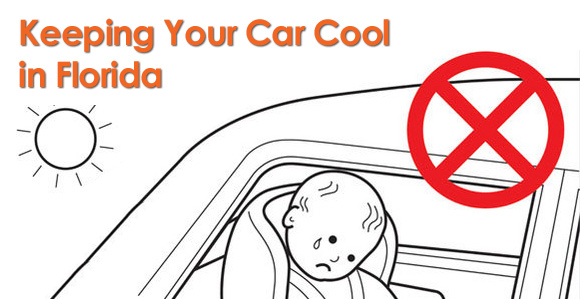 August is the hottest month in Florida. There are more days with recorded temperatures over 90 degrees than any other month.
On even a warm day your vehicle acts like a greenhouse. It absorbs the light through the glass where it is then trapped. This leaves your car much warmer than the temperature outside.
"Children, seniors and pets are the most vulnerable to the hot Florida heat. Never leave them in a closed car even with the windows cracked," warns Ellsworth Buck, Vice President of GreatFlorida Insurance.
Below are some tips from GreatFlorida Insurance to keep your car from feeling like an oven and burning up your seat when you enter it on a scorching Florida day.
      Park your car in the shade. Look for a tree or neighboring structure that could be casting a shadow in the parking lot. At least try to shield the sun from entering through your back window.
      Turn on the A/C. Despite popular myth, your car does not need to warm up before you blast the air conditioner. Turn on the air to high and keep the windows down until you feel the cold air.
      Let the air flow. Try cracking windows no more than half an inch to allow air to circulate in your vehicle. Side window deflectors are also available to help air circulation and keep out the sun's UV rays.
      Shield your windows. A vehicle's interior can reach temperatures well over 100 degrees after sitting in a parking lot all day. Window shields or sun shades can block out the sun's rays that can damage your dashboard and fade fabrics as well as lower interior temperatures and reduce seat heat.
      Tint your windows. Tinted windows are a more permanent solution to keeping your car cool year around. Depending on the percentage of tint you place on your windows, interior temperatures can drop by several degrees. Florida tint laws allow your windshield to be tinted with non-reflective tint along the top of the windshield. The front side windows must allow 28 percent of light through, while the back windows and rear window must allow more than 15 percent of light through.
      Throw in the towel. Try placing a blanket or towel over your seat to keep the back of your legs from burning from excessive seat heat. Placing a towel over the steering wheel can also keep your hands from burning.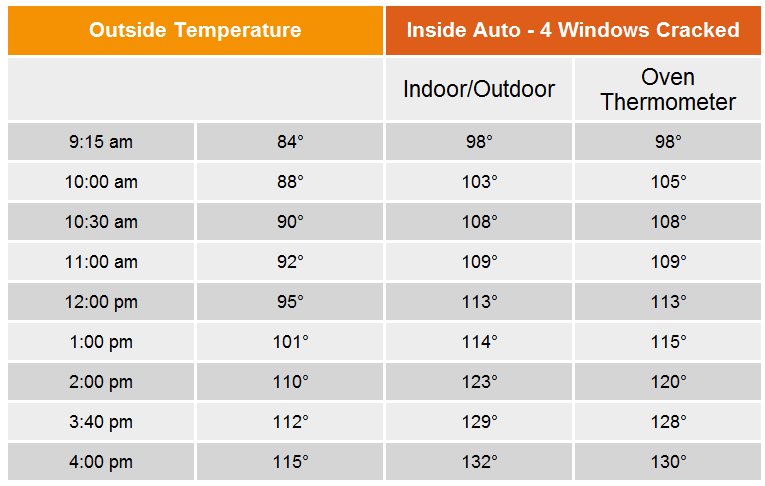 Taking efforts the keep the interior of your vehicle cooled off will protect your investment and keep you and other riders more comfortable.
GreatFlorida Insurance has been providing friendly service and affordable auto insurance since 1991. We are comprised of independent insurance agents with over 110 offices located throughout Florida. We are committed to helping you make informed decisions about all your insurance needs. Call us at 1-888-478-7801 or visit us online at www.greatflorida.com.