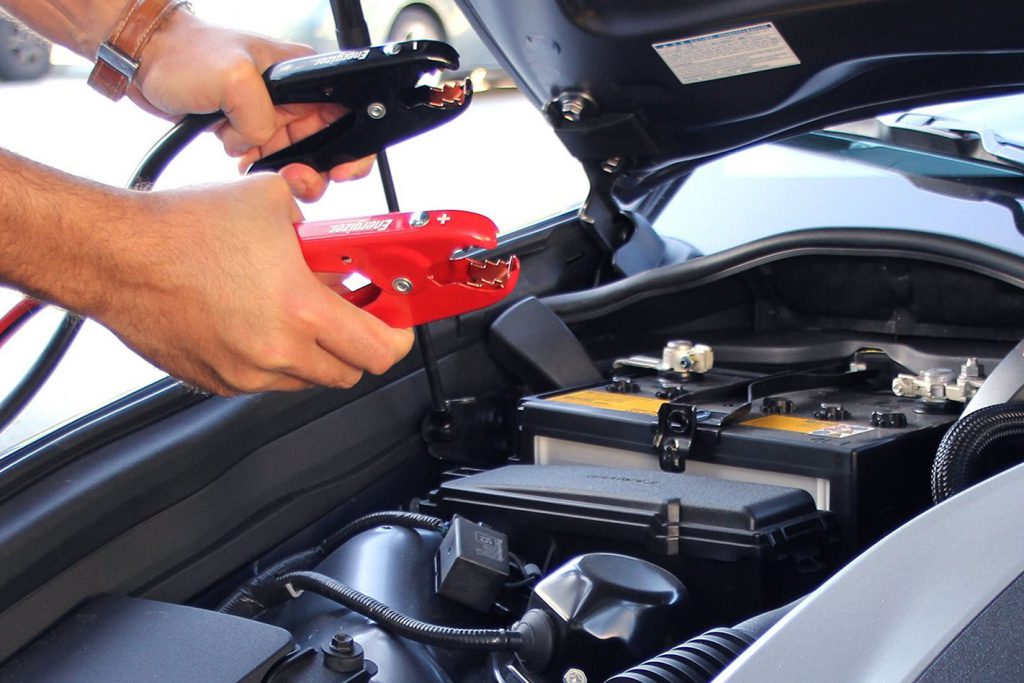 Maintaining your car can require a lot of time and money. "Regular maintenance of your car can save you bigger car problems in the future" says Ellsworth Buck, Vice President of GreatFlorida Insurance, Florida's biggest independent car insurance agency.
In fact, AAA reports that most roadside trouble is a result of neglect from car owners failing to perform basic maintenance tasks. While some jobs are better left to the professionals, listed below are some simple and affordable tasks you can handle on your own.
Jump start your car
It can happen when you are on your way out, your battery is drained because you left on the lights. Simply jumping your car can get you back on the road.  It's quick and easy. All you need is another vehicle and jumper cables. To start, turn off the engine on both cars. Grab jumper cables. Connect the positive (red) clamps to the positive terminal, one on each car battery. Throughout this process, do not let the jumper leads come into contact. Attach one negative (black) clamp to the negative terminal of the working car. Attach the other black clamp to an unpainted metal surface on your car that isn't near the battery. Start the engine of the working car and wait five minutes. Then start your car. Do not turn off your engine.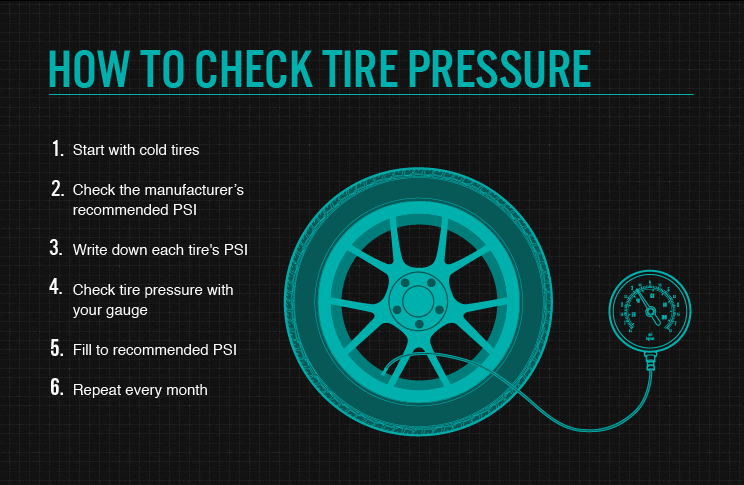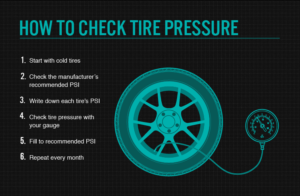 Replace windshield wiper blades
Wipers should be replaced every six to eight months. You can pick them up at an auto parts store, online or a big box store. The store should have a manual telling you the type of wipers you need based on your car model and make. It is as easy as sliding them off and on, directions are included.
Checking car fluids
Fluids such as engine oil, brake fluid, wiper fluid and radiator coolant are essential to your vehicle's function. Consult your owner's manual to know how often to check your fluids. Park your car on a flat level surface and set the parking brake. Remember, always allow time for the engine to cool off before opening the hood. Many fluid levels can be checked using the dipstick included or checking the fluid reservoir.
Check tire pressure
Maintaining proper tire pressure gives your tires greater longevity, quicker steering response, a smoother ride and better fuel efficiency. Tiremaker, Bridgestone has the following recommendations for checking your tires. Gather the following items, a tire pressure gauge and air compressor. You can use an air compressor found at most gas stations. Check your car manual to find the recommended PSI (pounds per square inch of pressure). Check the tire pressure with your gauge. You can do that by removing the valve cap from your tire. Then place the pressure gauge on the valve stem and press down hard enough so the hiss sounds disappears, and your gauge provides a reading. With a standard gauge, the air pressure will push a small bar out from the bottom of the gauge. Measurement units are etched into the bar. A digital gauge will show you a reading on the screen. After checking each tire, fill to the correct PSI and repeat every month.
"For peace of mind, GreatFlorida Insurance can always sign you up for Emergency Roadside Service with your car insurance," says Ellsworth Buck.