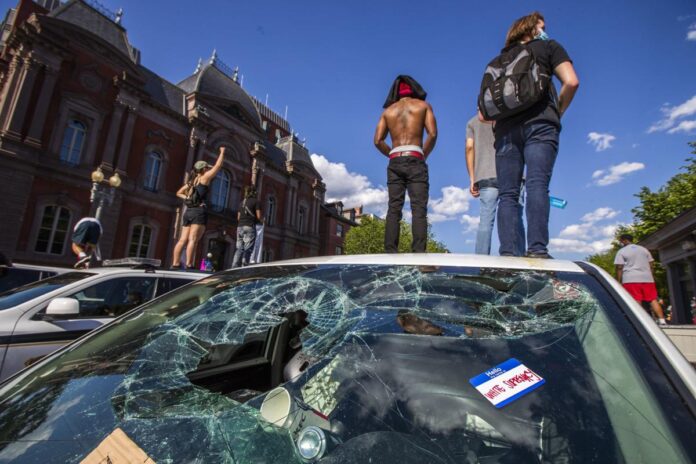 Around the country, many continue to protest in response to the death of George Floyd and the pattern of police brutality and centuries of race inequality. While most protests are peaceful, some destruction has occurred. However, it is a comfort to know that most damage caused by civil unrest is covered by a standard insurance policy.
"Property damage caused by rioting, civil disorder and vandalism are covered under standard auto insurance and homeowners insurance policies, says Ellsworth Buck, Vice President of GreatFlorida Insurance.
According to the Insurance Information Institute iii, the costliest riot-related insurance losses in the U.S. occurred during the 1992 Los Angeles riots. Outrage broke out after four police officers were acquitted for using excessive force in the arrest and beating of Rodney King. Insurers paid policyholders $775 million at that time for damages. Adjusting for inflation, that amounts to $1.4 billion now, according to the Bureau of Labor Statistics' inflation calculator.
Personal property
Most standard homeowners insurance policies cover damage to property caused by fire, an explosion, a riot, civil commotion, vandalism or malicious mischief. This includes coverage to the structure of the home as well as any personal possessions. If you cannot live in your home because it was damaged by an insured disaster, standard home insurance and renters insurance polices provide coverage for additional living expenses. This is pay for the cost of living away from home, above beyond traditional expenses. This would include hotel bill and restaurant meal reimbursement while a home is being repaired or rebuilt. Be aware, if you reside in an area that has experienced an outbreak of violence from civil unrest, officials can prevent you from returning home until it is considered safe.
Damage to Autos
Damage to cars is covered under the optional comprehensive portion of an auto insurance policy. This provides reimbursement for damage to the car and its contents caused by fire, falling objects, vandalism or riots. Comprehensive coverage will also reimburse a policyholder if a windshield is cracked or shattered. Some companies offer glass coverage without a deductible. Most drivers buy this optional coverage as part of their auto insurance policy.
During these times, with COVID-19 still very much a concern and protest occurring daily, GreatFlorida Insurance is here for our customers to offer peace of mind.
If you need to make changes to your auto insurance or homeowners insurance policy, contact us today, we are here to answer your questions and help.